As more and more people recognise the benefits of using natural beauty products, the number and variety available on the market have sky-rocketed! Natural has become a popular selling point, with many high street brands jumping on the bandwagon too, highlighting their dedication to plant-based ingredients. To be honest, there is so much out there that it's a little overwhelming knowing where to start looking for skin, hair and cosmetic products – even for us here at Jan de Vries!
Still, despite this there is one brand that seems to stick out time and time again, for customers and for the staff here at Jan de Vries HQ, and that's John Masters. What is all the fuss about though? What keeps people asking if we have this brand in stock? Here I answer these questions as I explain just why we love John Masters!
Natural ingredients
At Jan de Vries we love it when a company rejects artificial ingredients in favour of a more natural alternative and that's exactly what John Masters has done with their skin and hair care products. In fact, it's written into the company's philosophy that they will never use artificial colours, fragrances or fillers, plus they state that all their ingredients must be as biodegradable as possible.
As John Masters himself explains, the decision to opt for natural ingredients was a simple one.
"Why use harsh chemicals in shampoos, styling gels, skin moisturizers and soaps? They were created as cheap substitutes for organic compounds that do a better job. It's better for the body and the earth to simply return to the source: super natural botanicals."
Also, by going natural John Masters is able to avoid parabens, a preservative that is widely used in beauty products to prevent the growth of mould or bacteria on them. However, you may have heard a bit of criticism around this preservative recently as research is beginning to show parabens could be bad for our health and the environment. 1 There have been traces of parabens in the bodies of dead marine animals for example, so it's likely these were swept into the sea through our drainage systems.2 Further research is needed to find out what health risks parabens might pose to these animals but it is still troubling to know they are permeating into the marine environment.
So, by making use of natural ingredients in all of its products, John Masters is able to help care for the planet whilst also providing effective skin and hair care products!
Organic Ingredients
Not only do John Masters make use of natural ingredients though, they also take careful steps to grow and harvest these ingredients organically too. In fact, between 70-100% of their ingredients are organic and any remaining ingredients are certified to be in an organic product. Believe us when we say that's unique!
The company employs strict agricultural practices that completely avoid the use of synthetic chemicals in favour of naturally-occurring pesticides and fertiliser. These eco-friendly practices apply to farms, as well as any ingredients that are harvested from the wild.
Here at Jan de Vries we admire the steps taken by John Masters to make as little impact on the environment as possible and love the company even more for focusing on organic ingredients!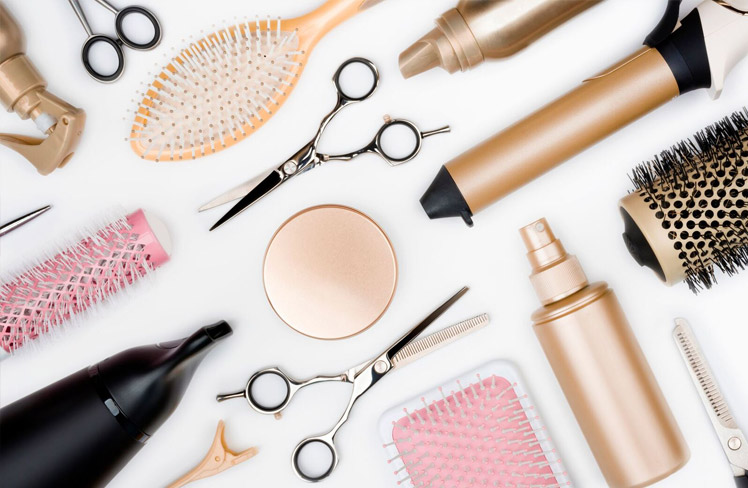 Production process
We also love the fact that John Masters have employed a series of unique steps to ensure that only the best ingredients go into their products. All essential oils must be steam-distilled for example, and are not extracted with a chemical called propylene glycol as would normally be the case. This can kill off the effect of the oils meaning the product becomes less beneficial. Therefore, by using the process of steam distilling, John Masters are able to get the most out of their ingredients.
That's not all though as every ingredient must be proven to be beneficial for the skin or hair in order to be used in any John Masters product. Therefore, the company are truly pulling out all the stops to ensure customers get the best product possible!
No animal cruelty
John Masters himself is an avid dog lover and so it comes as no surprise that the company permits no animal testing whatsoever. They are endorsed by PETA (People for the Ethical Treatment of Animals) and the only animal products ever used are honey and beeswax. This highlights their dedication to animal-friendly products and it's just another reason why we love the brand!
The variety of products!
Surely we can't love John Masters any more than we've already stated? Well, it turns out we can because from shampoo to oils, there are just so many products to choose from!
"Caring about yourself and caring about the earth don't have to be mutually exclusive."
One of our most popular products here at Jan de Vries is John Masters' Organic Lavender Shampoo as it is suitable for all hair types. Infused with chamomile and aloe vera alongside the lavender, this shampoo gently removes impurities from the hair like dirt and strengthens it against the stresses of everyday wear and tear. This leaves it looking shiny and smelling beautifully fragrant too!
If you are looking for something different to incorporate into your hair care regime then let me tell you about John Masters 100% Argan Oil! Argan oil is pressed from the kernels of argan trees, a plant native to Morocco. It is rich in antioxidants like vitamin E which can strengthen and soften the hair but is also full of omega 6 which can prevent breakage. Moreover, argan oil acts as a heat protector meaning it helps defend against the damage that straighteners and hair dryers can do!
After prepping your hair you may want to use something to style it and once again John Masters have the ideal product! Their sculpting clay adds volume and shine to hair, even if the hair is thick. Plus you needn't worry that the clay will make your hair look greasy as this one actually absorbs excess oil!
Don't take our word for it!
Ok, so we've explained exactly why we love John Masters but it seems we aren't the only ones! The brand is award-winning, featuring in, amongst other things, Better Nutrition's 'Best of Natural Beauty' Awards in 2015 and Elle's Green Stars Awards in 2014.
So, we've explained why we love John Masters here at Jan de Vries and if you try it out for yourself you'll soon understand what all the fuss is about!
1 https://www.ncbi.nlm.nih.gov/pubmed/19101832
2 https://phys.org/news/2015-10-parabens-byproducts-dolphins-marine-mammals.html