Synthetic perfumes are often loaded with nasty chemicals, parabens and allergens that can aggravate and irritate our skin. But, we all love our signature scent don't we? So what's to be done if we don't want to go without? Well that's where natural perfumes come in nicely – who said smelling great can't be good for your skin too?
So why should you want to make the switch to a natural alternative in the first place?
Natural perfumes work with the body to help promote a better sense of wellbeing
All natural fragrances are made from essential oils such that are originally derived from a plant or flower. The scent is then combined with a naturally occurring oil or alcohol to dilute it. The body finds it easier to interact with natural substances because they mimic our own pheromones.
While you may think that putting oil on your skin is a bad thing, natural oils actually have lots of benefits for your skin. Essential oils have a lot of natural anti-bacterial, anti-viral, or anti-fungal properties that can benefit both your body and your skin.
More parabens, more problems
Synthetic perfumes are often pumped with chemicals, harmful oils and harsh alcohol are not only damaging for your skin, but are also damaging for the environment. They are often loaded with nasty ingredients including parabens, allergens and neurotoxins and if you, like most of us do, spray perfume directly onto your skin all of these nasties get absorbed into the body.
Research has found that the average perfume contains 14 hidden chemicals that are not listed on the ingredients label and have also not been tested for safety. What's more, big-company perfumes can also contain multiple sensitizers that can trigger allergic reactions such as asthma, headaches and contact dermatitis and hormone disruptors that mimic oestrogen and are associated with thyroid effects.
A personal touch
All natural perfumes mix with your body chemistry to create a unique scent, meaning that each oil won't smell the same on every person. A personalised touch? You won't get that from your average run-of-the-mill perfume!
Our favourite natural perfume
Now you probably won't find a natural scent that exactly matches your synthetic perfume because odds are it contains plenty of chemicals that aren't found in nature and so aren't found in natural scents. However, there are plenty of natural alternatives out there that are equally as sophisticated as synthetic perfumes.
When it comes to natural perfume, here at Jan de Vries we absolutely love Pacifica's range. Pacifica's perfumes are vegan-friendly, gluten-free and completely free from parabens, artificial colours and chemicals. Pacifica make their perfume using natural and essential oils to give you refreshing and unique blends.
For the citrus-lover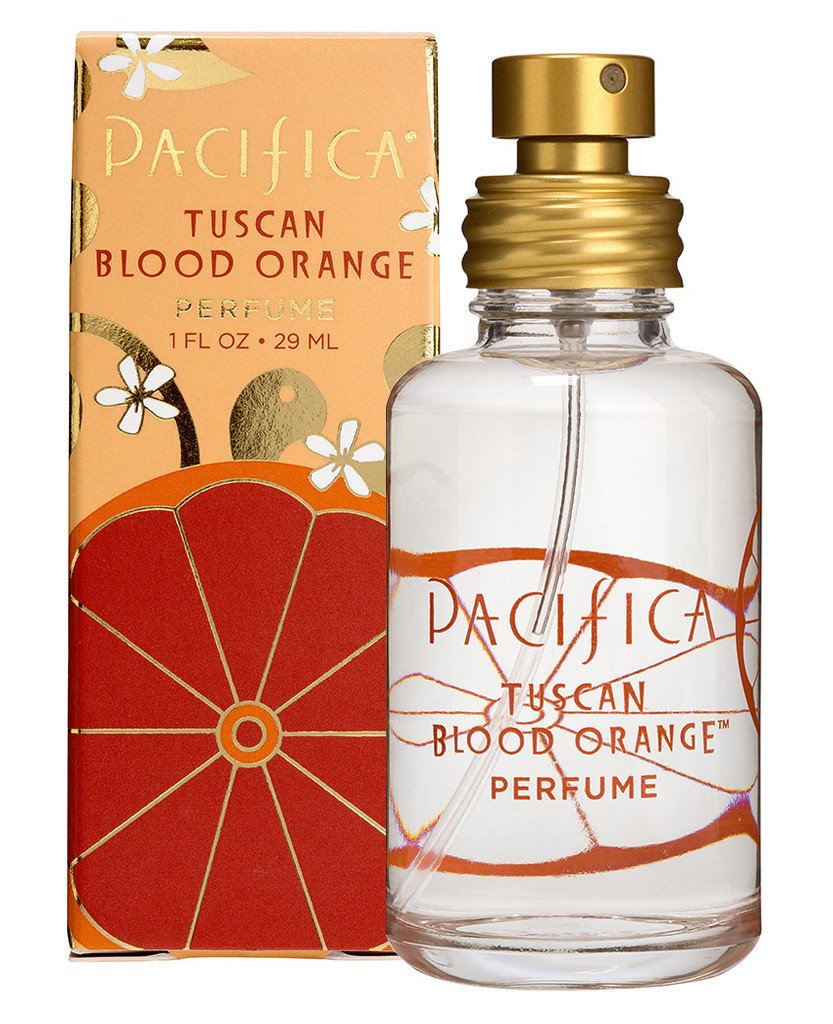 For those of you who love citrus as much as I do, I'd suggest trying Pacifica's Pacifica's Tuscan Blood Orange perfume. Containing a zesty blend of spicy blood orange and sweet raspberry this perfume is my absolute favourite out of Pacifica's entire range!
Or, if you prefer a slightly more tropical smell why not try Hawaiian Ruby Guava? A favourite here with us at Jan de Vries we love the sweet blend of fruity guava, coconut and pomelo that is directly inspired by the tropical beaches of Hawaii and we're sure you will too!
For the floral-lover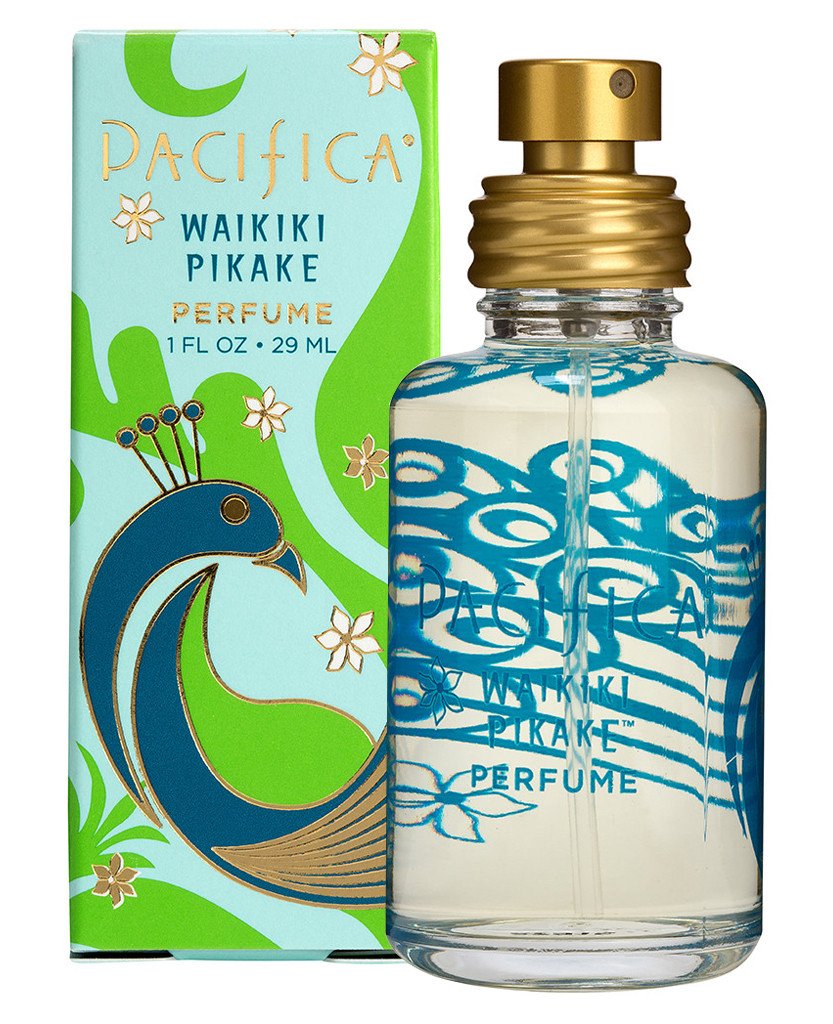 When it comes to floral scents I'd recommend Waikiki Pikake, another blend beautifully inspired by Hawaii. It may be difficult to pronounce but we're sure you'll love Pacifica's homage to the lush woodlands and flowers of Hawaii as much as we do!
This beautiful blend combines sweet Pikake (a delicate jasmine flower that is native to Hawaii) alongside a warm sandalwood to give you a truly fresh, exotic scent. Pikake in Hawaiian means both peacock and jasmine and Hawaii was once known as the Sandalwood Mountains because of the vast amount of sandalwood trees that grew there.
If you love floral scents Pacifica is the right brand for you! From French Lilac, to Persian Rose, to Tahitian Gardenia there's definitely a scent to suit you.
For the herb and spice lover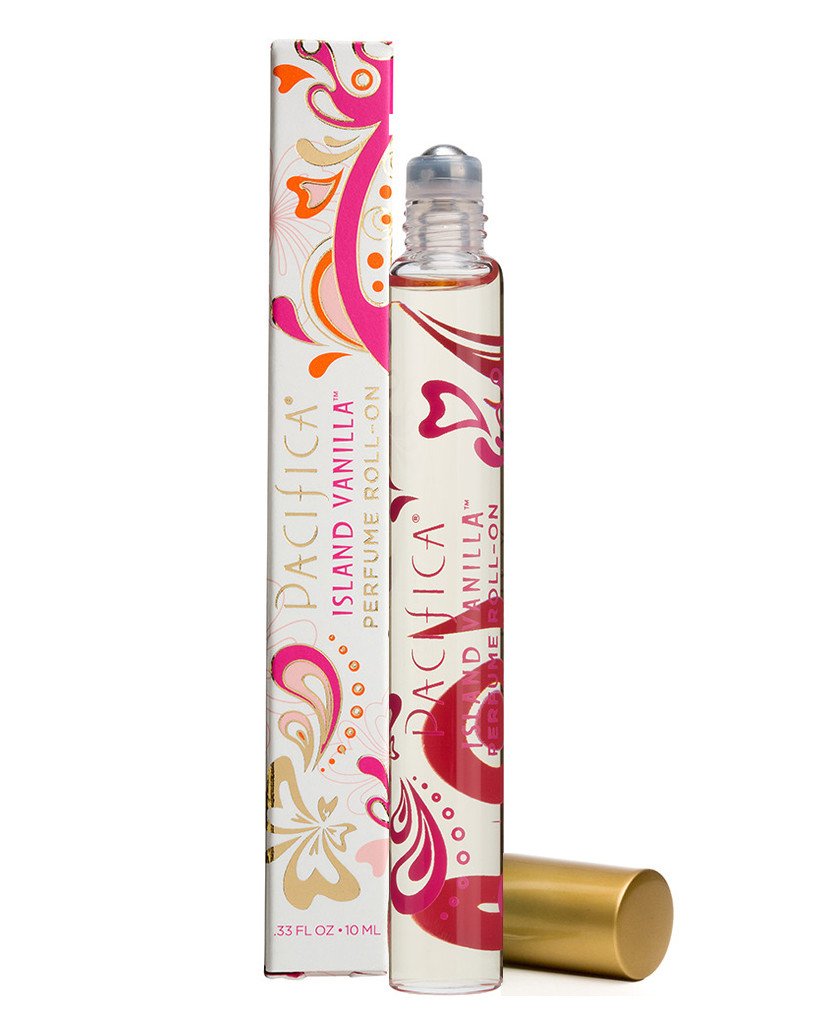 Herbs, spice and all things nice is what you'll find in Pacifica's Island Vanilla perfume. Not just your standard run-of-the-mill perfume Pacifica's Island Vanilla is inspired by the island of Tahiti. Containing lush, floral notes, this perfume is sweet without overpowering we think this classical scent with a gentle twist is the best natural alternative out there.
For the traveller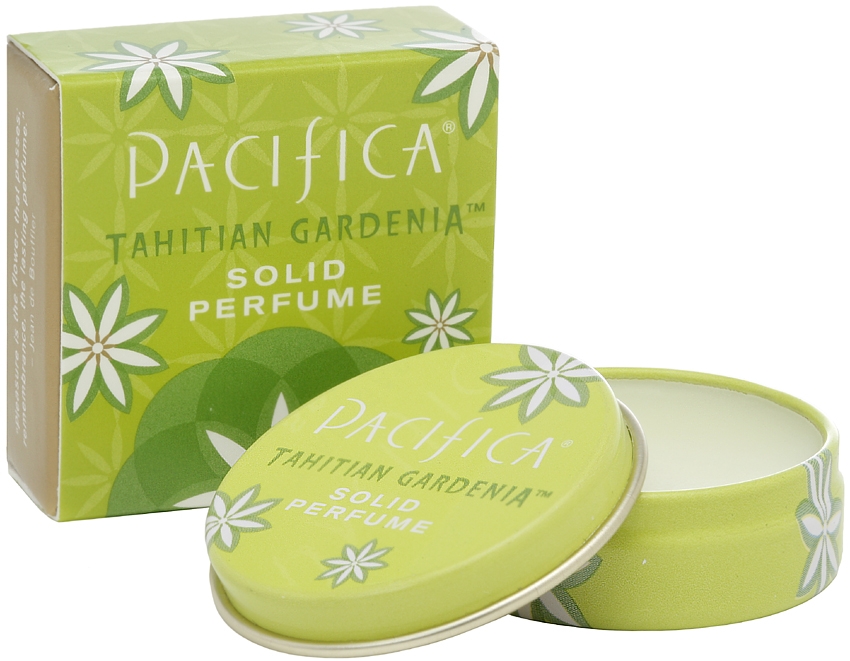 Let's face it, when we travel perfume can be cumbersome to bring with us. Does the threat of spillages, breakages and leakages mean that you have to take extra care or to simply do without? Not any more with Pacifica's handy roll-ons and solid perfume take the hassle out of smelling nice on your travels.
I absolutely love Pacifica's solid perfume tins, super easy to pop in your handbag on the go and still have a strong vibrant scent!
Going au naturel
Going natural with your perfume can take a little time and practice to find the right scents that suit you. Luckily Pacifica have a wide range of scents for you to try in a variety of different types to help you find the perfect one. If you don't fancy any of Pacifica's scents or you want something completely original and unique why not have a stab at making your own natural perfume using essential oils?