Spring is traditionally a time for renewal, growth, and expansion. As we slough off winter and embrace the warmer, brighter months, we find the energy to clear out mental and physical clutter – spring cleaning both head and home, as we focus on becoming physically active again, taking action and creating change. And when we choose to let go of the old, we make room for the new, opening the door to the endless possibilities that are waiting for us. Here are five of our energy-boosting favourites to help propel you into spring: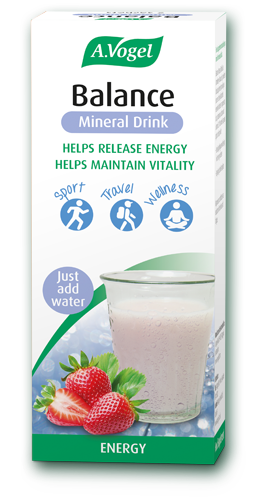 Minerals, such as calcium and magnesium, are essential for turning the food we eat into energy. A.Vogel's strawberry-flavoured Balance Mineral Drink contains magnesium, zinc, potassium, calcium and vitamin D, to help fight fatigue and tiredness. It also works well as a post-workout drink, helping to replace lost electrolytes and support muscle function. Available in 7 or 21 handy single-serve portions, simply dissolve one sachet into 150ml of water or milk, stir well and enjoy. It tastes great too, is suitable for vegetarians and vegans, and lactose and gluten-free.
Boost your B! If energy levels are low, foods rich in B vitamins, such bananas, oats and beans, are recommended because they help to convert food into energy. A B vitamin supplement can also help to keep you topped up but it's important to get the right balance of B vitamins. Hadley Wood's fantastic Energy-B supplement provides a full spectrum B vitamin complex in safe but potent quantities, each in perfect balance. Simply take one capsule daily, preferably in the morning to set you in good stead for the rest of the day.
Of all the B vitamins, B12 is especially important for red blood cell formation and energy release. Not getting enough vitamin B12 will zap your mental energy, your attention span and your cognitive function. We only need a small amount, circa 1.5 mcg per day, but because it is mainly found in animal products, vitamin B12 deficiency is one of the most common vegan diet deficiencies. One of our favourite vitamin B12 supplements is BetterYou's Vitamin B12 Oral Spray. It absorbs directly through the cheek tissue for quicker, more efficient absorption, bypassing the digestive system altogether; it also contains chromium, which helps control blood sugar to prevent spikes and dips in energy. Just 4 sprays daily provide a fantastic 1200mcg of vitamin B12!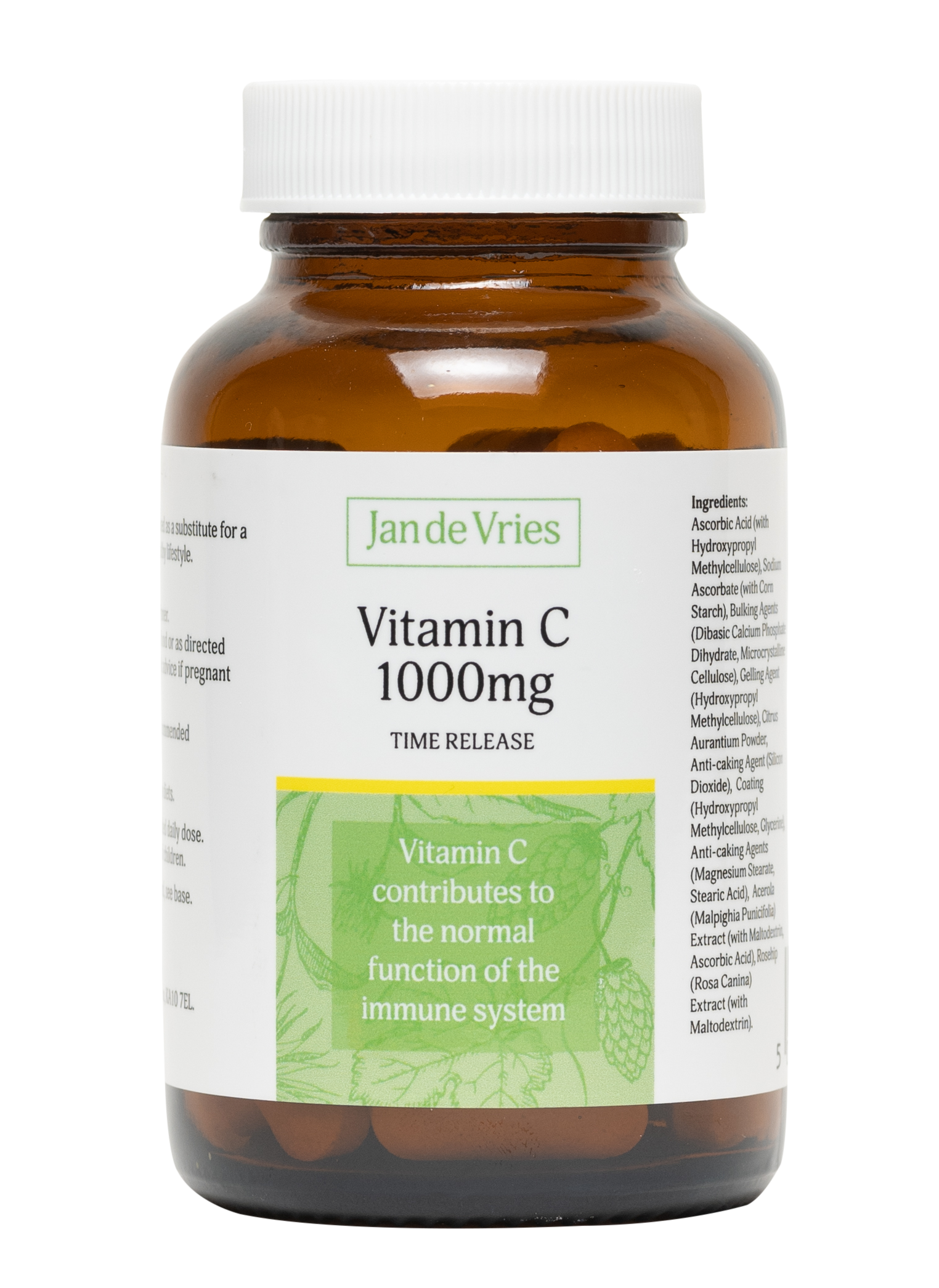 Thought vitamin C was just important for keeping colds and flu at bay? Think again. It's an important energy booster not only because it helps with the absorption of iron in the body (low levels of which are associated with fatigue and low energy), but also because it is directly involved in energy metabolism, contributing to the reduction of tiredness and fatigue. The body can't produce vitamin C and can only store a small amount, which is why we need to source it on a daily and continual basis. Jan de Vries Vitamin C is a timed release tablet which allows the body to use what it needs throughout the day, providing better absorption and longer-lasting action. It also contains rosehip and acerola extract, two natural sources of vitamin C. Simply take one tablet daily with food.
There are many causes of stress and fatigue. Most occur as a result of excessive demands on our physical and psychological reserves. A.Vogel's Ginsavena Drops incorporate two of our favourite plant remedies for stress-related fatigue - Siberian Ginseng and Avena sativa. It's one we often recommend for acute fatigue and Chronic Fatigue Syndrome, as well as female hormone balance during menopause. Simply dilute 20 to 30 drops in a little water twice daily.