Whether you're planning to treat yourself this Valentine's or someone else, we've got something to make Valentine's Day extra special. Here are five of our favourite Valentine gift ideas to keep that chubby little cherub on his toes: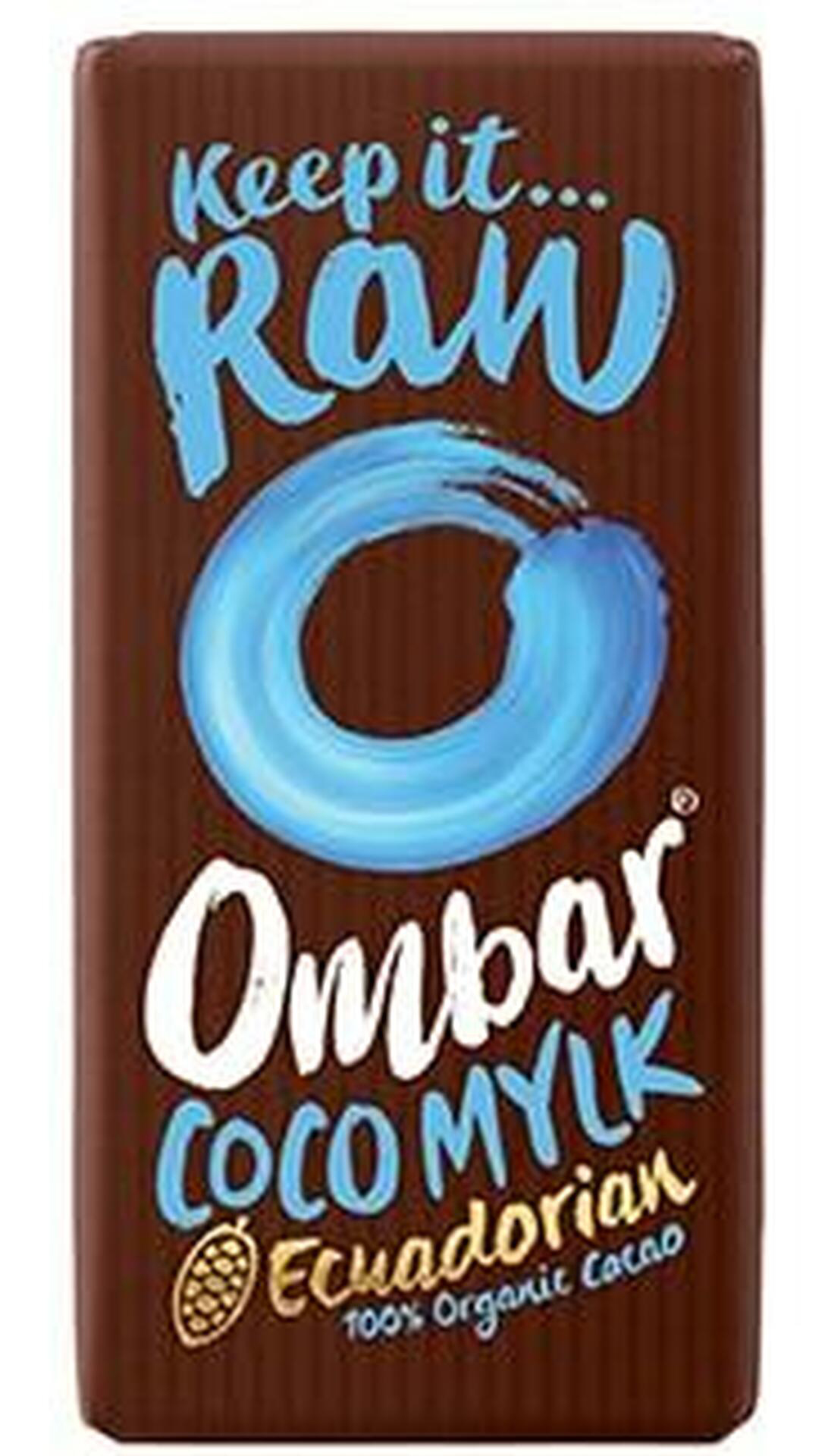 If ever there were a day for chocolate, surely Valentine's Day has to be it? For a delicious indulgent treat, try Ombar's Coco Mylk Raw Chocolate Bar , £1.99 for 35g. A creamy chocolatey experience that's so good, you wouldn't believe it's dairy-free. Instead Ombar use a scrumptious blend of creamed coconut, cocoa butter, sweet vanilla bods and caramel-tasting coconut sugar to bring you this delicious-tasting, vegan chocolate bar. Infused with live cultures to enhance your gut environment, it's chockfull of flavonoids to help support your immunity and can even help to maintain your energy levels, curbing those mid-morning sugar cravings. If you like your chocolate a little darker, try Ombar 72% Raw Dark Chocolate Bar , £1.99 for 35g, with rich Ecuadorian cacao, sweet coconut sugar, delicious cocoa butter and added probiotic to help support gut health. Tastes good, does good… this is simple, four-ingredient chocolate at its best.
Treat your loved one to a sensual massage! Massage therapy is great for relieving stress, relaxing mind and body and improving circulation. It's also a great way to connect with your partner. Try Absolute Aromas' Romance Oil. Hand blended with an array of essential oils, including patchouli, jasmine, rose and ylang ylang, simply mix six drops with 10ml of carrier oil to create a sensual massage oil. Alternatively, massage into hair for a soothing head massage, leaving for at least half an hour before washing thoroughly with a mild shampoo. You could also treat yourselves to a pampering soak by diluting up to eight drops in a bath oil and pouring under warm, running bath water, or for a romantic sensual aroma, place six drops with water (depending on the diffuser) into an oil burner or Aroma-Diffuser and enjoy.
Indulge your skin and senses with this light and delicate body lotion from Weleda. With organic wild rose oil, jojoba oil and hamamelis, it smells amazing, and as with all Weleda body lotions, contains pure plant oils derived from sun-ripened seeds and fruits, which are full of energy and active ingredients. These oils, rich in essential fatty acids, are absorbed exceptionally well by the skin, there's no greasy residue, and they work to stimulate its natural regenerative process. Dermatological tests shown that after four weeks, skin moisture had increased by 34% and skin felt noticeably smoother. We also love the new uniquely shaped award-winning bottle with its airless bag-in-bottle system and pump dispenser.
Treat them to a wonderfully restorative facial with Natural Siberica's C-Berrica Restoring Face Mask. Rich in antioxidant vitamin C, hydrating Altai Oblepikha Hydrolate, and co-enzyme Q10 to help even out skin tone and reduce the appearance of fine lines, this nourishing face mask leaves skin feeling smoother, less puffy and naturally glowing. Apply an even layer to clean and dry skin, avoiding the delicate eye area, and leave for 10 to 15 minutes before rinsing with warm water. Suitable for all skin types and vegan, naturally.
If chocolate's not your thing, there are plenty of other ways to indulge your tastebuds. Have you ever tried Pukka's Love Organic Tea? A fragrant blend of soothing chamomile, comforting lavender and sweet-smelling rose, this organic floral tea is all you really need to enrich your senses and diffuse frazzled nerves. Suffused with extracts of elderflower, marigold and sweet licorice root, this delicious brew definitely deserves to be savoured. And you deserve to savour it.