For many the warmer weather will come as welcome relief, but if you're one of the 20% of people in the UK affected by hayfever, you won't want to hang up your hanky just yet. A running nose, streaming, red eyes, itching and burning in the throat and excess mucus are just some of the symptoms we associate with hayfever. Give hayfever the heave-ho with 5 of our favourite products for hayfever:
1. Approximately two weeks before your usual symptoms kick in, take Luffa operculata twice daily. Pollinosan Hayfever Tablets from A.Vogel , £10.85 for 120 tablets, contain seven tropical herbs, including Luffa operculata and Galphimia glauca, to help with allergy to grass and tree pollen. They are non-drowsy and so will not affect your ability to drive or use machinery.
2. Need immediate relief? Pollinosan Luffa Nasal Spray , £8.25 for 20ml, works by rinsing and cleansing the nose of allergens, whilst restoring fluid and moisture in the nasal passages, making the nose feel soothed and more comfortable. Vegan and suitable for children from the age of six, this remedy can be used the moment you feel symptoms coming on.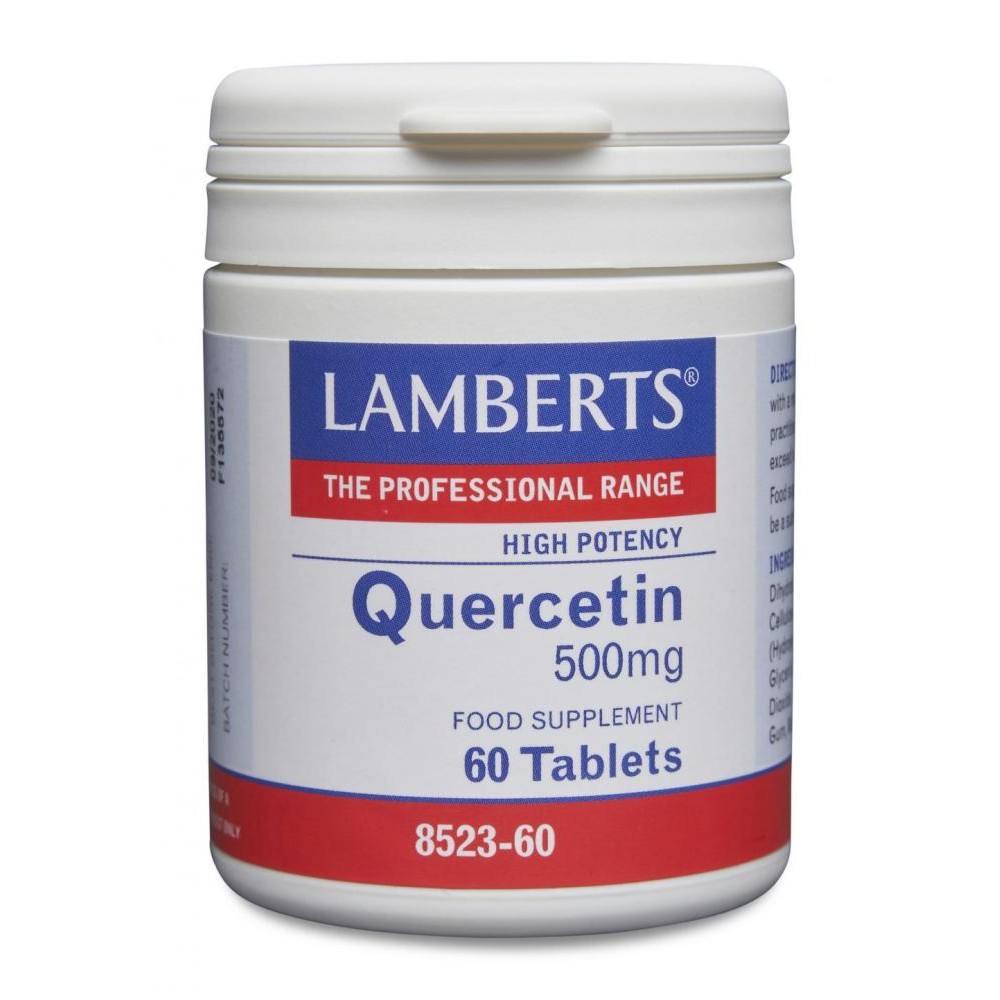 3. Quercetin, found naturally in onions, apples and black tea, is noted for its antihistamine activity. Lamberts® Quercetin 500mg Tablets provide 500mg quercetin per tablet, significantly more than a whole kilo of apples! Suitable for vegetarians, a pot of 60 costs £24.95. Simply take one tablet daily.
4. Eye problems can be the most irritating symptom of hayfever. When pollen comes into contact with your eyes, they can become inflamed, itchy and watery. This can obscure your vision and cause an enormous amount of discomfort. A.Vogel Eye Drops , £10.50 for 10ml, contain Euphrasia and can be used to relieve dry, irritated or tired eyes. The drops help to soothe and maintain lubrication of the eyes and are suitable for use whilst wearing contact lenses. They are also suitable for use during pregnancy or whilst breast-feeding, and for children from two years and above.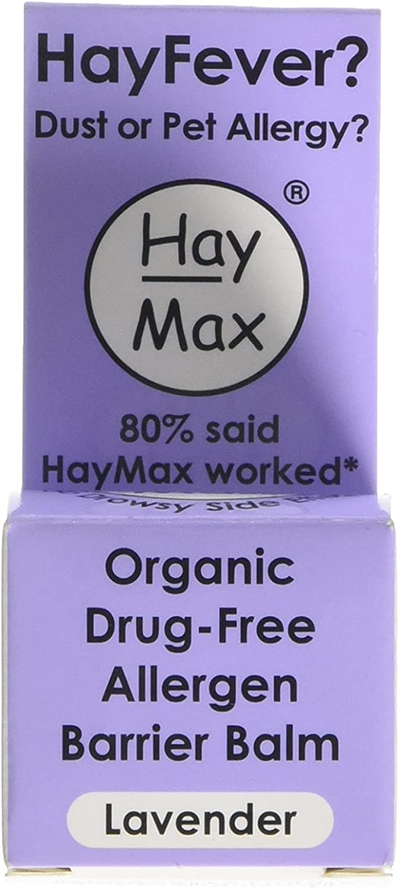 5. A barrier balm applied to your nostrils can also help by trapping pollen and preventing it from get in. HayMax™ do a range of award-winning pollen barrier balms. Organic and drug-free, simply apply to your nose before venturing out. New to the range? Try their HayMax™ Lavender Balm , £7.09 for 5ml. Less pollen - less sneezing! And no drugs!
Remember, a bit of detective work will also help you to stay one step ahead of your pollen-shaped foe: stay up to date with the latest pollen information in your local area by checking your 5-day pollen forecast.