Vitamin D is needed for all sorts of reasons, from bone health, to immunity and low mood and depression. Our body makes its own vitamin D when skin is exposed to sunlight. This is why it is often referred to as the sunshine vitamin but also why vitamin D deficiency is so common during the winter months. Would you know if you were deficient? It's not always immediately obvious. Here we look at some of the signs and symptoms of vitamin D deficiency.
1. You're easily sick
One of vitamin D's most important roles is keeping your immune system strong so you're able to fight off viruses and bacteria that cause illness. Research shows that vitamin D can play a role in activating your body's T cells. T cells are a type of immune cell that hunts down and eliminates germs and other pathogens, so are important when it comes to fighting viruses and infections.
If you're prone to illness, especially with a cold or the flu, your vitamin D levels could be low.
2. You're tired all the time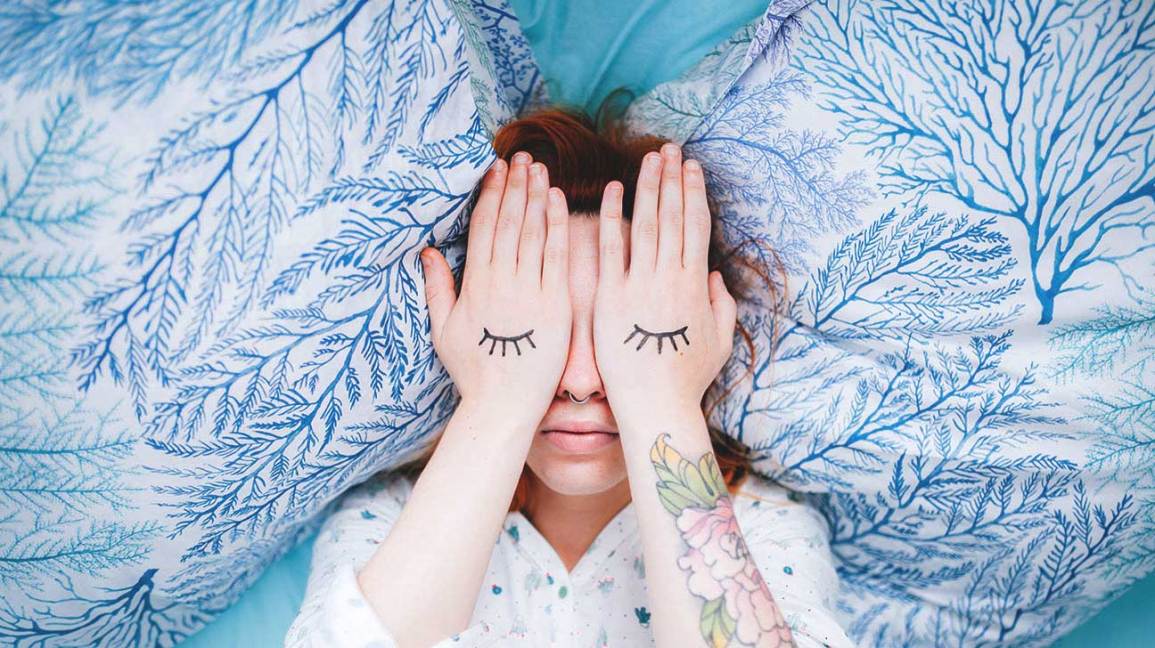 Vitamin D deficiency has also been linked to tiredness and chronic fatigue. It's possibly not one of the easiest deficiency symptoms to pinpoint, as tiredness can have many causes, but it is worth bearing in mind.
One large study looked at the relationship between vitamin D and fatigue in young women and found that women with blood levels of vitamin D lower than 20 ng/ml or 21–29 ng/ml were more likely to complain of fatigue than those with blood levels over 30 ng/ml.
3. You're feeling low
Many scientists point to a connection between low mood and vitamin D deficiency, especially seasonally low mood and low mood related to a reduction in daylight. Lack of sunlight can affect our levels of serotonin, a key mood hormone responsible for a sense of wellbeing. SAD, or Seasonal Affective Disorder, is a type of depressive condition that presents symptoms during the winter months when daylight hours are reduced.
4. You're in pain
Back pain especially. Large observational studies have found a relationship between low vitamin D levels and chronic lower back pain. In one study carried out on over 9,000 older women, researchers found that those deficient in vitamin D were more likely to have severe back pain that limited their daily activities.
5. Your bones hurt
Yes, it's a thing! Vitamin D plays a crucial role in calcium absorption and bone metabolism, and many people who are diagnosed with bone loss, are often advised to supplement with calcium and vitamin D.
A vitamin D supplement may also be useful for women during and post menopause, when bone density levels have a tendency to fall.
6. You're losing your hair
Hair loss is often attributed to stress, which is certainly a common cause, but it can also be caused by low levels of vitamin D. More research is needed, but one study in people with alopecia areata found a link between lower vitamin D levels and more severe hair loss.
Food sources of vitamin D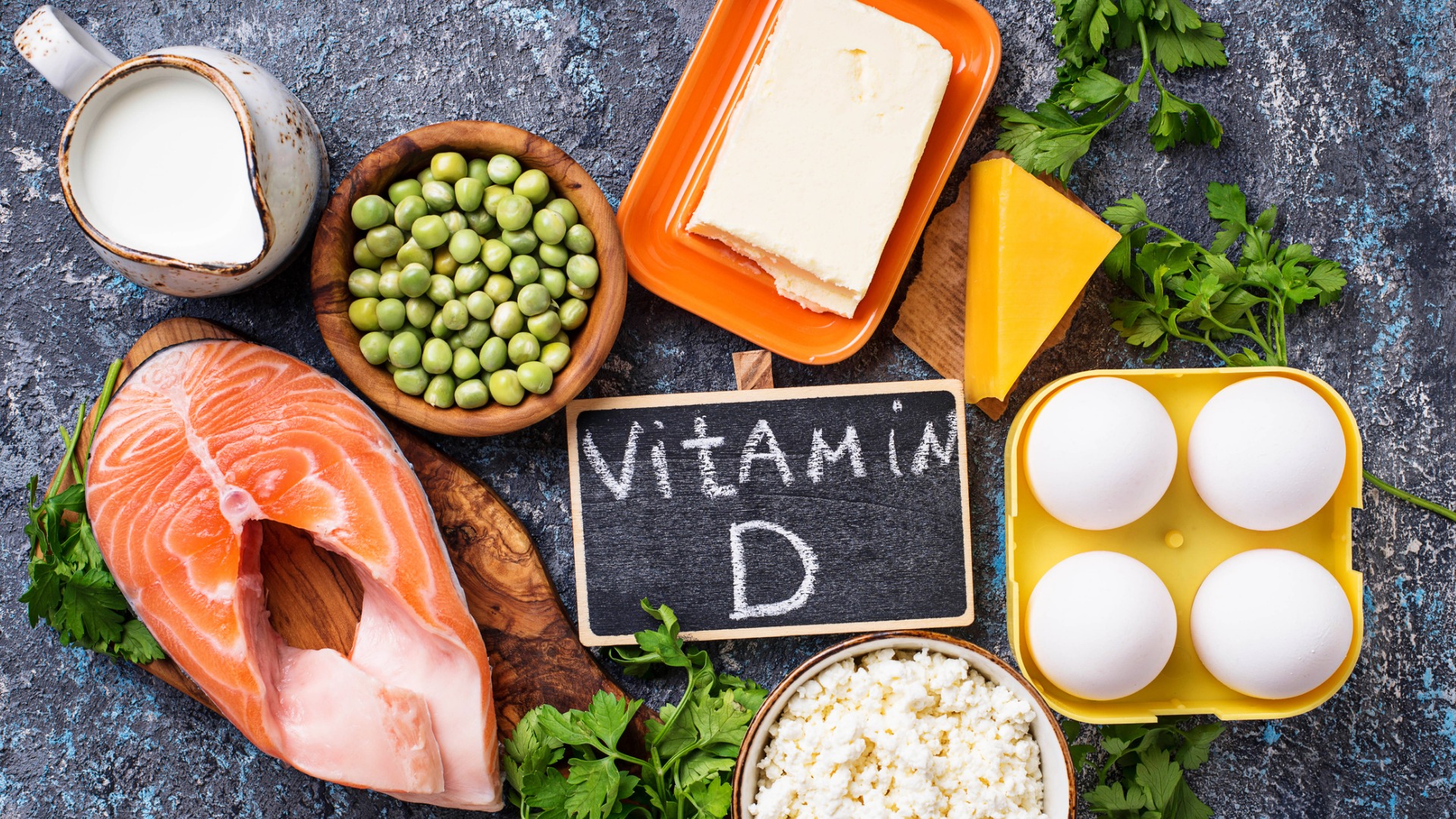 There are two main dietary forms of vitamin D: vitamin D3, called cholecalciferol, and vitamin D2 or ergocalciferol. Of the two, vitamin D3 is almost twice as effective as vitamin D2 at increasing blood levels of vitamin D.
Cod liver oil is the single best food source of vitamin D3. Oily fish is also a good source but you would have to eat it on a near daily basis to get enough. Vitamin D3 is also found in egg yolks, mushrooms and some fortified foods.
Vitamin D Supplements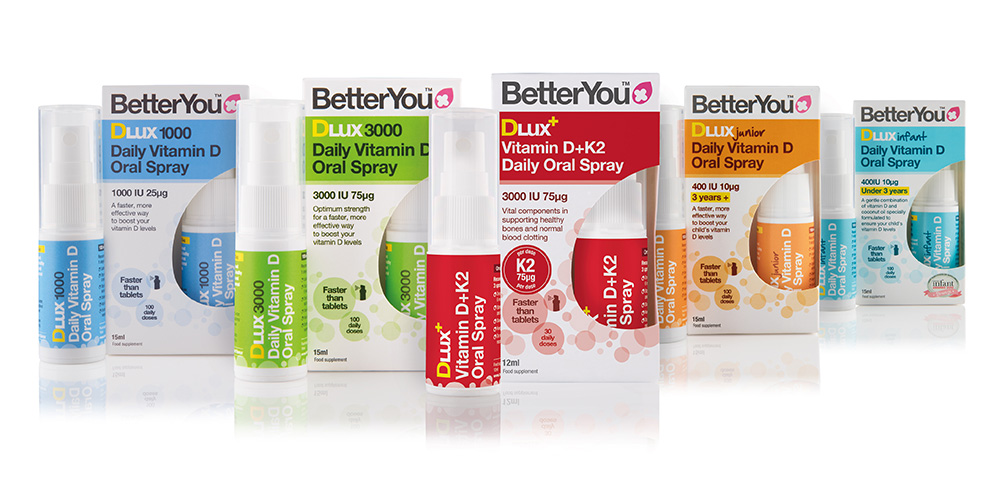 A vitamin D supplement is often the preferred way to increase levels of vitamin D during the winter months. BetterYou's DLux 1000 Daily Vitamin D Oral Spray is one of our favourite vitamin D supplements because it's easy to take and quickly absorbed into the bloodstream. Each spray provides 1000IU, or 25ug, of vitamin D3. Cholecalciferol is typically sourced from lanolin in sheep's wool, but a vegan vitamin D spray made with 100% plant-origin vitamin D3, is also available.
And for three times the dose try BetterYou DLux 3000. A high strength vitamin D supplement, it provides a whopping 3000IU or 75ug vitamin D per spray. BetterYou also do a vitamin D spray for children in their DLux Junior Vitamin D Oral Spray and for very young children, there's DLux Infant Vitamin D Oral Spray.
All BetterYou vitamin D sprays are suitable for vegetarians.
[1] https://www.ncbi.nlm.nih.gov/pmc/articles/PMC4425186/
[2] https://pubmed.ncbi.nlm.nih.gov/23511484/
[3] https://pubmed.ncbi.nlm.nih.gov/26431139/
[4] https://pubmed.ncbi.nlm.nih.gov/23758943/