Eating healthily is important for all aspects of wellbeing, including your immune health. Here we take a look at five foods that are often thought of as natural immune boosters.
5 immune boosting foods

1. Citrus fruits
Almost all citrus fruits are high in vitamin C. And let's face it - vitamin C is probably the first vitamin we think of when it comes to fighting off a cold. This is because vitamin C supports the development of white blood cells (important for fighting infection), helping to keep your immune system strong.
Oranges, lemons and limes are three popular citrus fruits, but there's also grapefruit and at this time of the year especially, clementines and tangerines.
If you're on medication, seek medical advice before eating grapefruit as it contains an enzyme that can interfere with certain medicines.
2. Red peppers
Citrus fruits are a good source of vitamin C but they're not the best! This accolade falls to the red pepper and bell peppers especially. Gram for gram a medium red pepper contains over four times as much vitamin C as your average orange. They are also a rich source of beta carotene, a pre-cursor to vitamin A, which is also important for the immune system.
3. Green, leafy veggies
These include kale, spinach, broccoli, cauliflower, sprouts, bok or pak choy and cabbage. They are packed full of nutrients, including vitamin C. Spinach is an especially good source of antioxidants and beta carotene, and both may increase the infection-fighting ability of our immune systems. Broccoli, like the humble pepper, also contains more vitamin C than oranges.
4. Garlic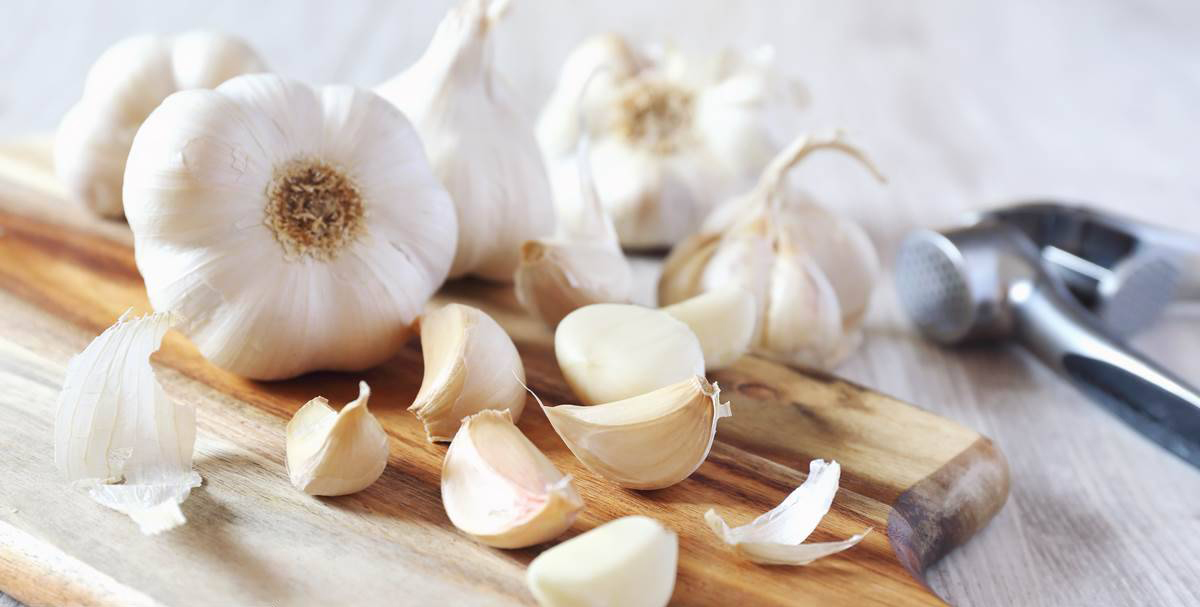 Garlic is thought to have antiviral properties and promote the production of immune cells, which help to fight infections. Ideally you'll want to eat it as raw as possible to get the most of these benefits, but providing you don't cook garlic for too long, it should retain many of its beneficial properties. Alternatively, try a garlic supplement .
5. Mushrooms
Ok, so this one might surprise you, but mushrooms are packed full of nutrients, including antioxidants and vitamin D. Vitamin D is vital for immune health and mushrooms are of the one of the few vegetarian food sources of vitamin D. Research has also shown that mushrooms have natural antiviral, antibacterial and anti-inflammatory properties. Certain types of mushrooms, including shiitake, are also considered to be quite medicinal so this is one vegetable that's definitely worth stocking up on.
These are just a selection of our favourite immune-boosting foods. At Jan de Vries we are of course advocates of the holistic approach and believe the best thing you can do for a strong immune system is to eat a balanced diet with plenty of fresh fruit and vegetables, wholegrains and lean protein. You should also exercise regularly and try to make sure you get enough sleep.