Go without water for just a few hours and you'll soon start to feel the effects of dehydration. From difficulty concentrating, to headaches and fatigue, it doesn't take long before your body will start to function less well. Water is hugely important, which is why you should drink between 6 to 8 glasses of water a day [1], and more still when it's hot outside - but there are also a number of foods naturally high in water that can help you meet your hydration needs.
Watermelon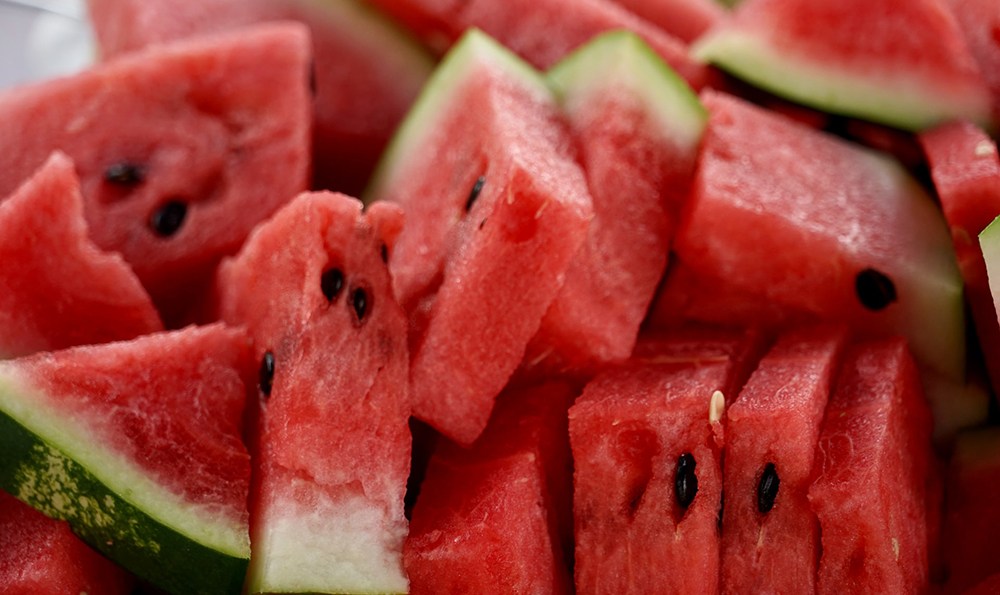 The clue is in the name but watermelon, consisting of 92% water, is one of the most hydrating foods you can eat. One serving provides over half a cup of water, as well as fibre, vitamins A and C, and magnesium. It's also rich in antioxidants, including lycopene. Add watermelon to your diet by serving it fresh, or toss into a salad.
Cantaloupe
At around 90% water, Cantaloupe melon is another excellent water-rich food. It's also a good food source of fibre and vitamin A, and tastes delicious on its own, added to salad or in a smoothie.
Cucumber
Thought melon had the monopoly on water? Think again. At 96% water content, cucumber has the highest water content of any food, and provides additional nutrients such as vitamin K, potassium and magnesium.
Tomatoes
As well as being an H2O heavyweight with up to 94% water content, tomatoes also pack an impressive nutrient punch, providing vitamins, minerals, lycopene and fibre. Add them to salads, salsa or soup – they retain much of their nutrient content when cooked, but a chilled gazpacho soup is delicious and refreshing when it's too hot to cook.
Berries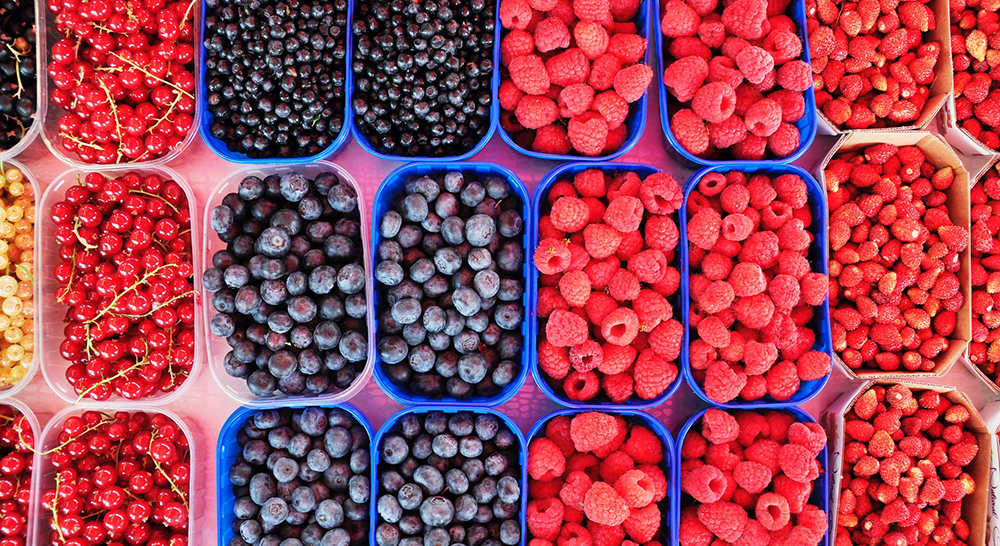 A summer favourite, berries are also on the list, especially strawberries. Not only do strawberries have a high water content, they're also a good food source of antioxidants and are really rich in vitamin C, with five large berries providing nearly 100% of your RDA. Weighing in at 91% water, they are closely followed by blackberries at up to 88% water, raspberries at 86% water and blueberries at 84%. They're all delicious and really easy to add to your diet – blitz into a smoothie, add to a salad or try freezing and making a refreshing berry sorbet.
Mushrooms
These little guys are crammed with nutrients such as vitamin B2, which is important for your skin and nervous system, but they also deliver a whopping 92% water when eaten raw.
Leafy vegetables
And a nod to the greens, reds and whites. Nearly all leafy vegetables are naturally rich in water. Cabbage weighs in at 92%, as does its cruciferous cousin cauliflower. Both are also nutrient rich, cabbage providing vitamin C, vitamin K, potassium and folate, and cauliflower more than 15 different vitamins and minerals including choline.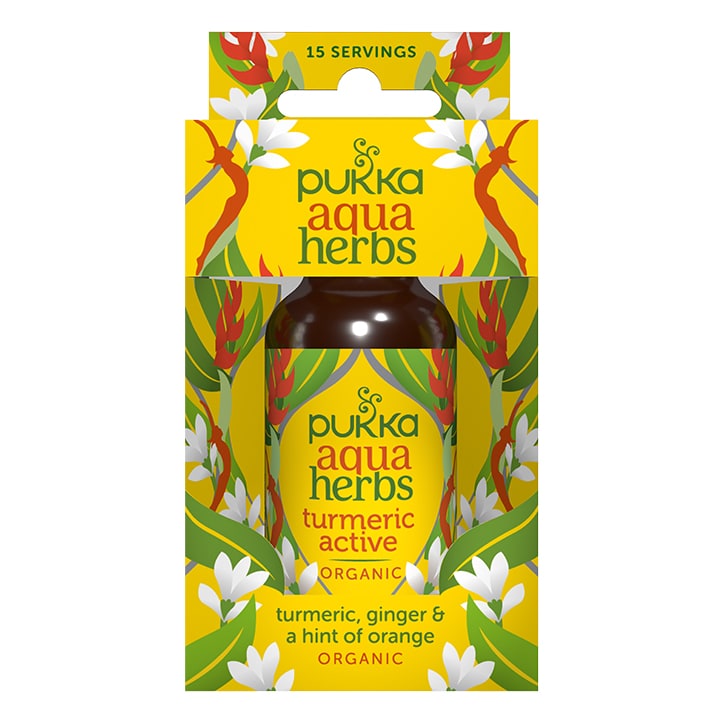 Hydrating herbs
Need a hand increasing your water intake? We're a huge fan of the new range of Pukka Aqua Herbs (£5.99 for 30ml). Pukka's answer to cold brew tea but without the hassle and inconvenience of a teabag left in your water bottle, Aqua Herbs are natural and organic herbal elixirs that can be added to plain or sparkling water. There are three delicious flavours to choose from: Chamomile Relax , Citrus Zing and Turmeric Active . Each is a tasty, healthy alternative to sugary drinks or squash, and every 30ml bottle contains 15 servings - small enough to carry with you and a great way to get your H2O on the go!