A little stress is good for us, it keeps us on top of our game. Too much stress or ongoing stress can wear us down and wear us out, leading to mental and physical fatigue, poor sleep, irritability, anxiety and depression. Get support towards a calm, unworried mind with Pukka.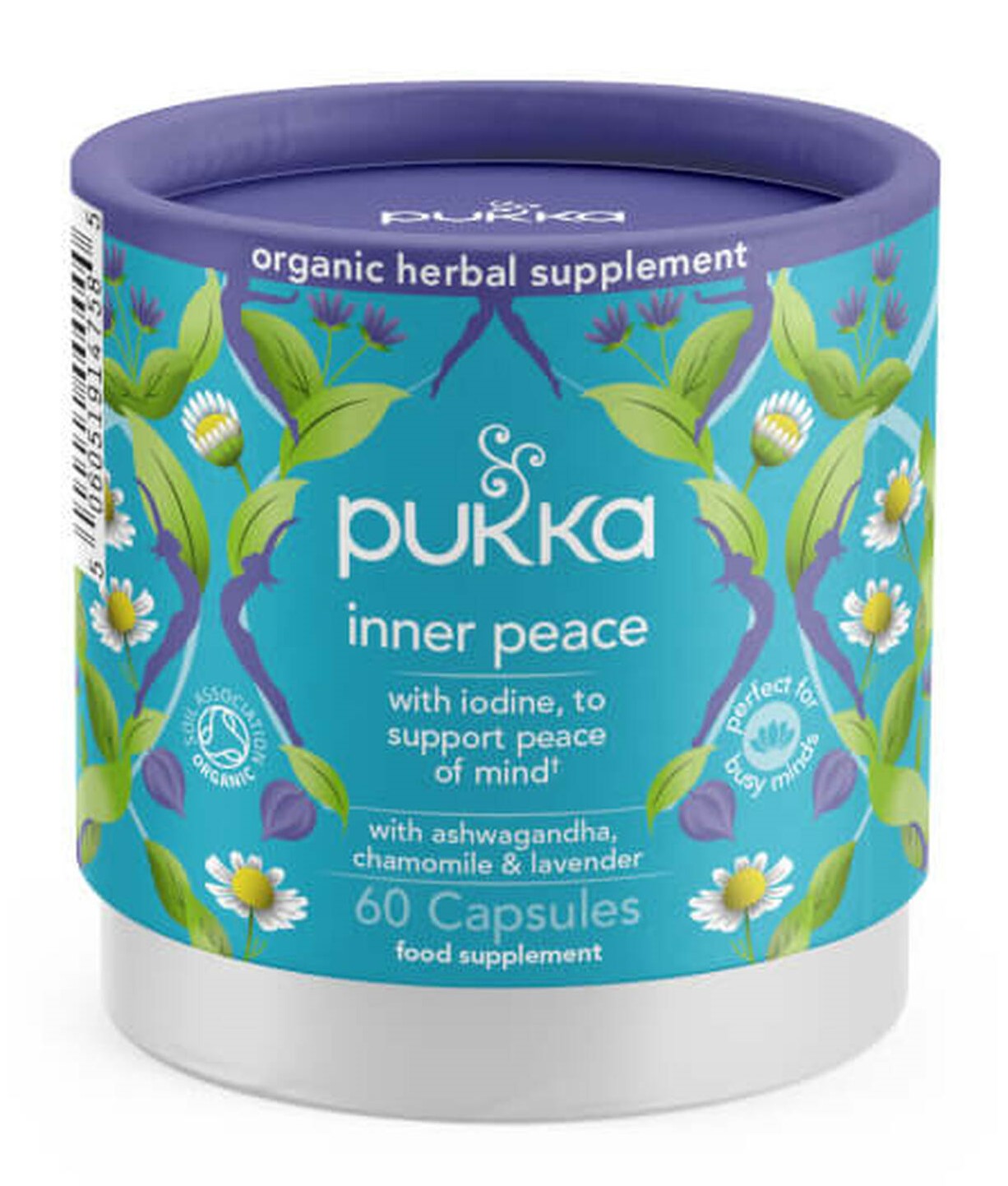 Their NEW Inner Peace capsules provide a synergistic blend of natural organic botanicals to ease worries and support long-term resilience. Key ingredients include ashwagandha, chamomile and lavender to promote a sense of calm and provide support during times of anxiety and stress.
Ashwagandha has been traditionally used in Ayurveda, an alternative medicine based on Indian principles of natural healing, and has a long-standing history of use for increasing energy and concentration levels and relieving stress.
Chamomile contains antioxidants and in modern usage, is mainly taken orally to aid anxiety and troubles with sleep. Lavender is widely used as an aromatherapy agent and supplement to help with anxiety and fatigue. Both the scent of lavender and oral preparation of lavender oil can aid with improving mood and calming the mind.
Additional iodine contributes to normal cognitive function, energy-yielding metabolism, and the normal functioning of the nervous system.
Pukka's Inner Peace provides daily support for stressful and busy lives and costs £24.99 for 60 capsules. Simply take two capsules daily with water.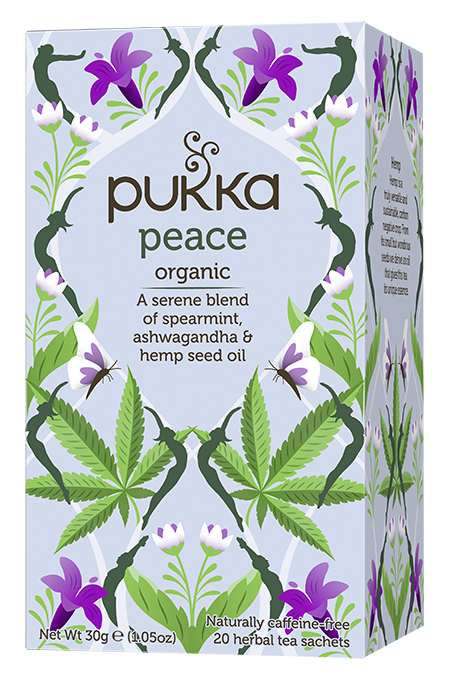 Prefer to drink in your inner peace? Find calming chamomile and ashwagandha in Pukka's Organic Peace Tea , as well as spearmint and hemp, a variety of the Cannabis sativa plant species without psychoactive properties. It contains precious essential oils and has been revered in traditional culture for centuries.
Naturally caffeine-free and ethically sourced with 100% organically grown ingredients, treat yourself to a cup of tea tranquillity. Sit, breathe deeply and weave your body and mind into a world of peace and calm.
Pukka's Organic Peace Tea costs £3.45 for 20 sachets. Simply steep in boiling water for up to 15 minutes and enjoy.
Both Inner Peace and Peace Tea are suitable for vegans and vegetarians.