We may not know what summer will look like, but spring has officially sprung and not even the virus can stop the sun from shining. With the warmer weather just around the corner, many of us will be looking forward to donning walking shoes, dusting off pedals and getting back into the garden. Whatever your physical activity of choice, it's more important than ever to stay healthy and fit. But for those of us with some form of arthritis, gardening and other such activities may not be as enjoyable as they once were. Joint paint needn't stop you from being physically active. Here we look at how to reduce joint pain and inflammation, to help you achieve your fitness goals.
Foods to reduce inflammation
Some foods help with joint pain, others make it worse. Eating less of the foods that increase inflammation and more of the anti-inflammatory foods that help to reduce inflammation can help with joint pain.
Reduce your intake of coffee, alcohol, fizzy drinks and foods made from refined white flour and white sugar, as these foods are known to promote unhealthy levels of inflammation.
Do eat lots of oily fish or plant oils, nuts and seeds, and plenty of fresh vegetables and berries; they are packed with nutrients and antioxidants that can help to reduce inflammation. Our spiky friend pineapple is worth singling out as it contains an anti-inflammatory enzyme called bromelain.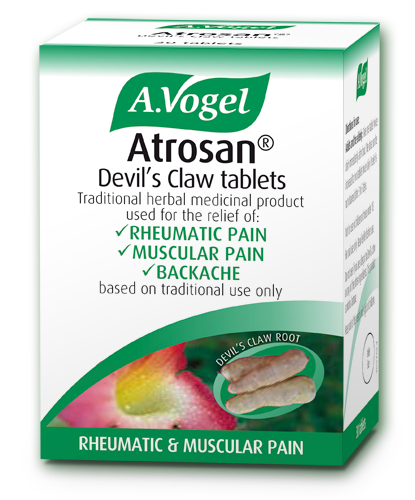 Natural anti-inflammatories
Another natural anti-inflammatory is Devil's Claw, or Harpagophytum, a plant only found in the Kalahari Desert of South Africa. It has been used for many years to help reduce rheumatic, muscle and joint pain and studies suggest that long-term use of Devil's Claw is not only safe, but it may also lead to improvements in those with chronic lower back pain. Try A. Vogel's Atrosan® Devil's Claw tablets . Atrosan may be used as a rheumatism product for the relief of joint and muscular pain in adults and the elderly.
Rub them better
For topical relief from inflammation you may wish to try an Arnica containing gel. Arnica is well-known for its homeopathic use for bumps and bruises, but fresh Arnica herb can also be very effective when applied topically. Try Atrogel Arnica Gel from A.Vogel or Weleda's Arnica Massage Balm . Both contain extracts of Arnica flowers and can help with muscular aches, pains and stiffness, sprains and bruising.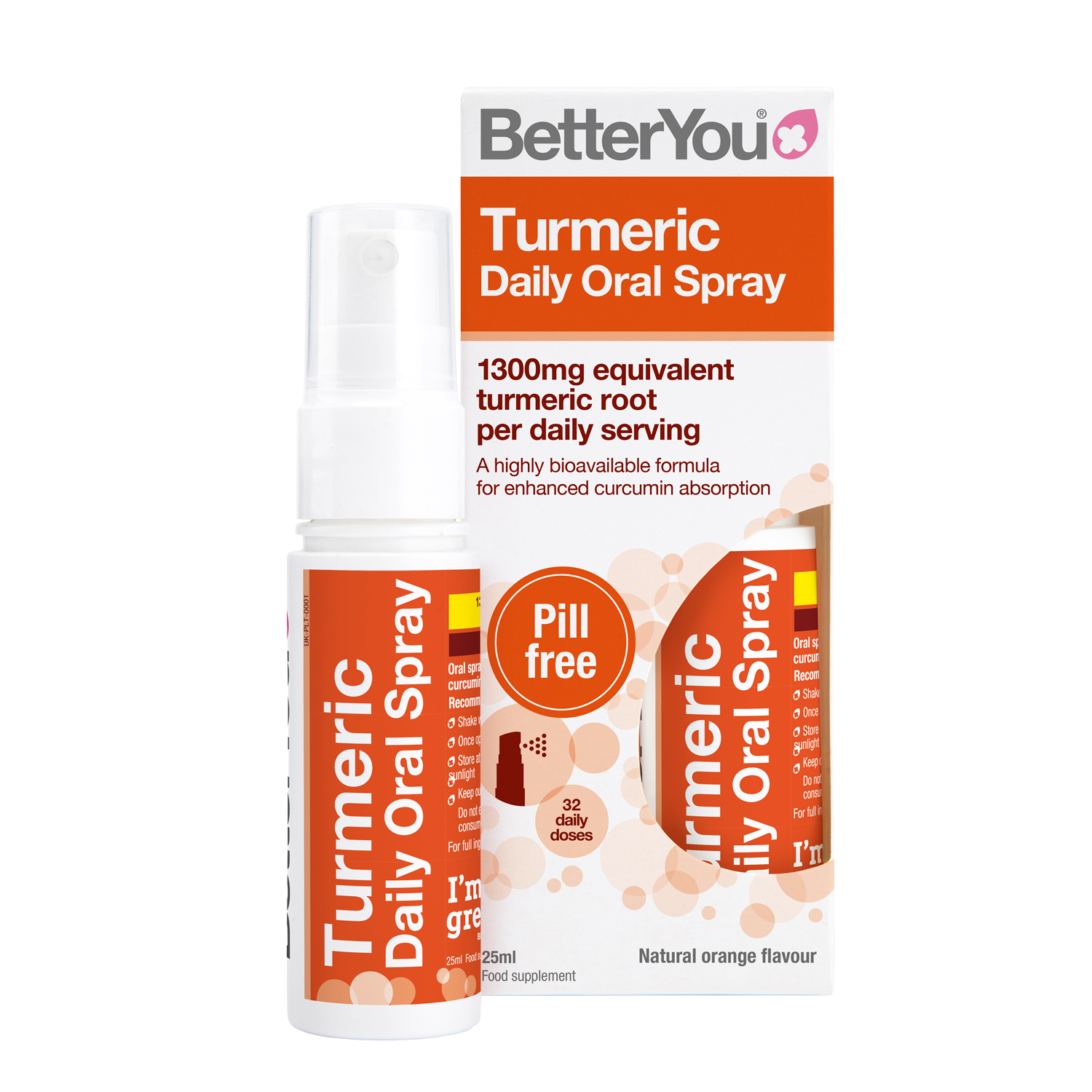 The link between turmeric and joint pain
Turmeric also has heaps of anti-inflammatory potential. It looks a lot like an orange version of its plant-cousin ginger, and like ginger is well-documented for its anti-inflammatory and antioxidant action in the body. This is due largely to a chemical compound called curcumin, which is thought to slow down the inflammatory pathways if used in the treatment of conditions such as arthritis. Try Turmeric Daily Oral Spray from BetterYou.
Stay active!
Finally, stay active. Regular, gentle exercise will help you maintain a healthy weight, which in turn lessens the stress you place on joints, helping to improve the pain of arthritis.