We all experience anxiety from time to time. Anxiety is our body's natural response to stress, and it's not all bad. It kicks in to protect us from potentially harmful situations (think Woolly Mammoths of years gone by) and motivates us to meet our deadlines. But anxiety becomes a problem, when it floods our minds with toxic thoughts and worry on a continual basis. Take 5. There are things you can do to help calm your mind and prevent anxiety from taking over.
1. Identify your triggers
Identifying your triggers will help you to take back control. Listen to your body's responses. If a situation is making your heart beat faster or your palms sweat, you are experiencing anxiety. Common anxiety triggers include the first day at a new job, meeting a new person for the first time and public speaking, but we're all different.
Once you've identified what makes you anxious you can put in place better coping mechanisms.
2. Question your thought patterns
Negative thoughts can be quick to take root and if given a voice for long enough, can distort the severity of a situation. Try to drown out the chatter. Recognise the thought for what it is and turn it down in your mind. Sometimes just acknowledging a fear can make it seem a lot less substantial.
Go one step further and challenge your fear – is what you're worried about likely to happen? What would you tell someone else in the same situation? This can be very powerful. The chances are you would calmly reassure them. Treat yourself with the same kindness as you would others and see how that makes you feel.
3. Write down your thoughts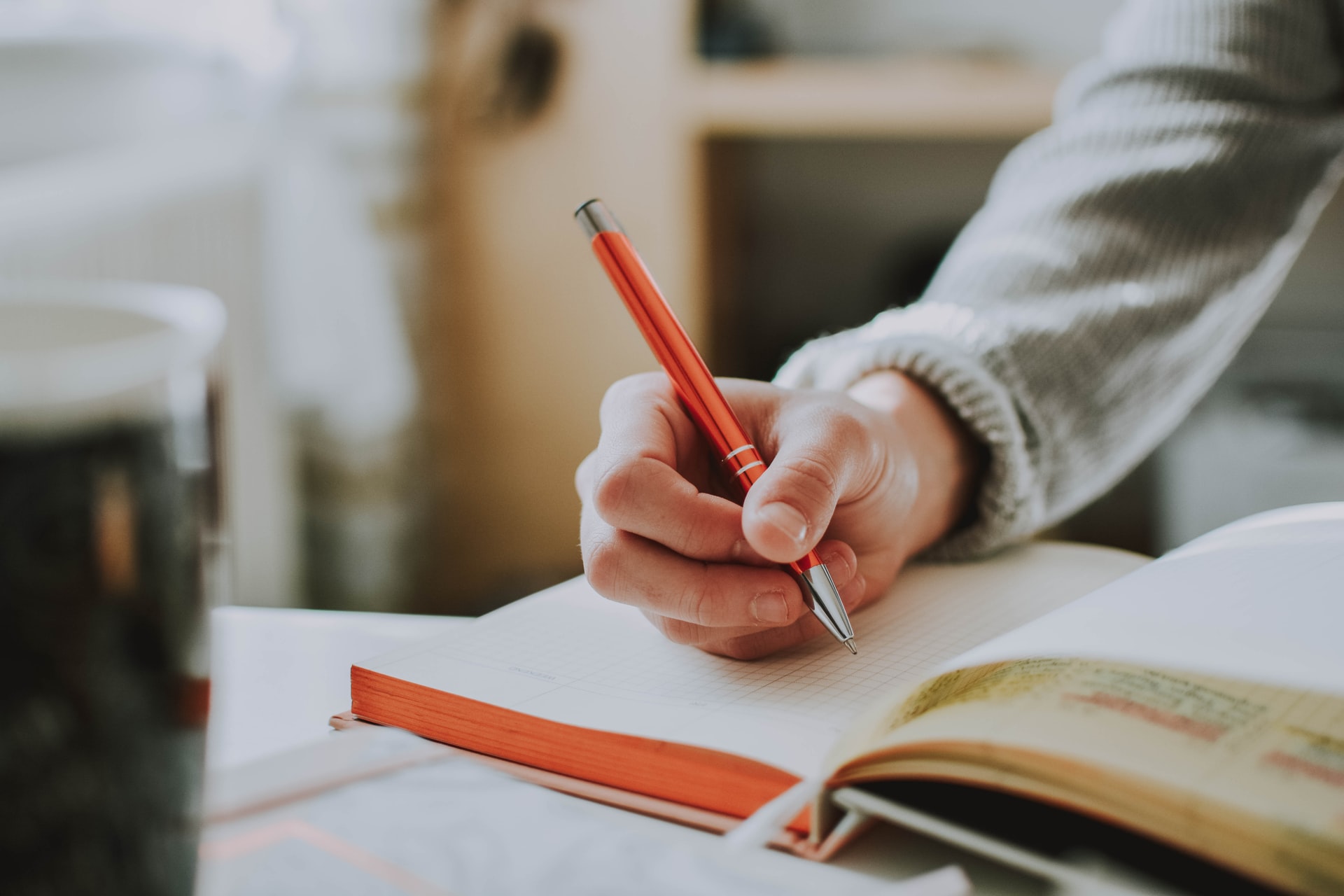 Committing your worries to paper can free your mind and make your worries seem a lot less daunting. You've allowed them space on a page, now turn that page – or better still, rip it up and bin it.
4. Calm your breathing
By taking fewer but deeper breaths you will optimise your oxygen intake, helping you to relax and remain calm. There are plenty of ways to breathe more deeply. One approach is the five-six-seven breathing method: breathe in through your nose for a count of five, hold for a count of six, exhale through your mouth for a slow count of seven. Repeat until you feel calm and connected.
Even without trying to control your breathing, just by taking the time to focus on your breath, will automatically slow your breathing.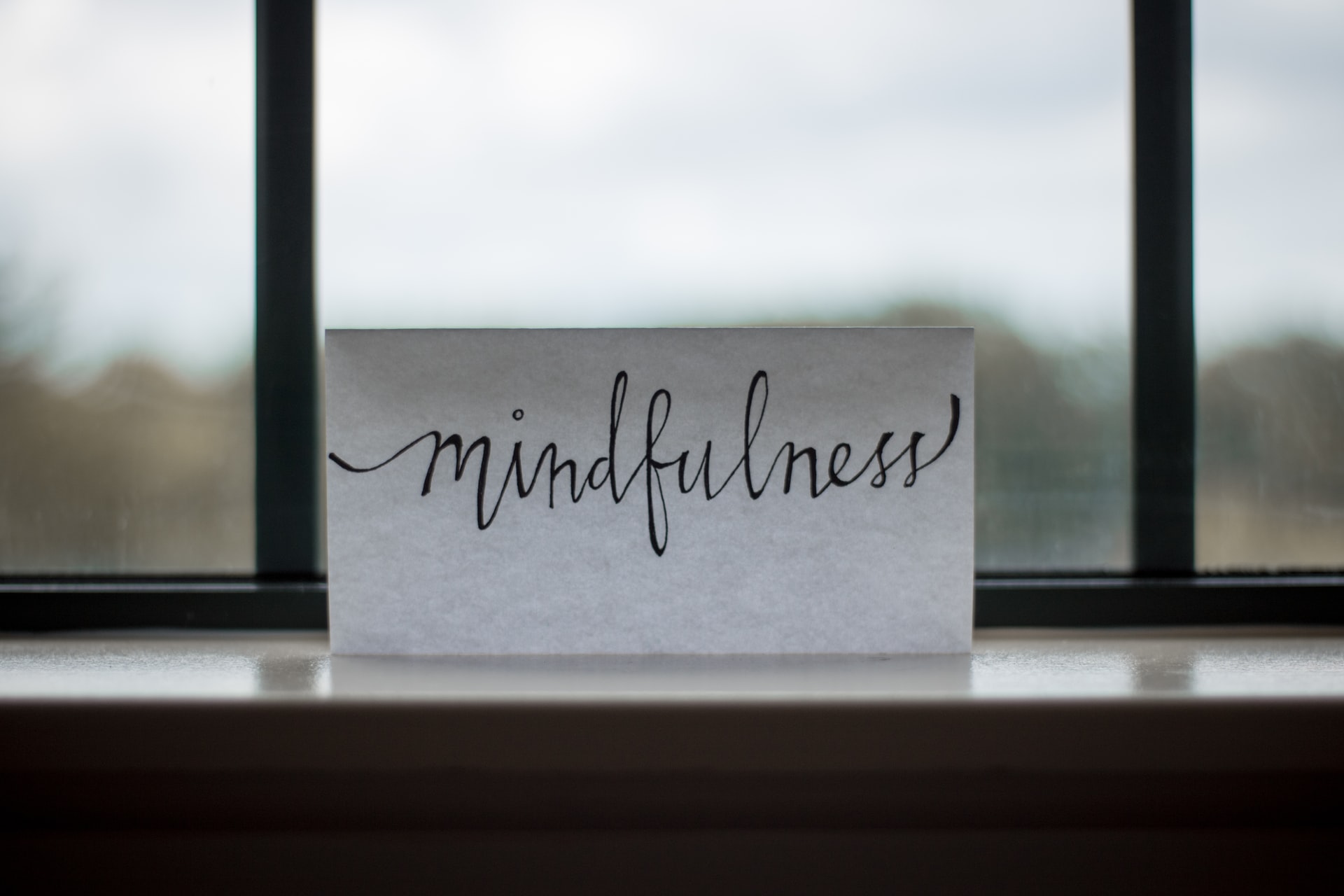 5. Remove yourself from the situation
Go for a walk or do 15 minutes of yoga. Physical exercise will help to distract you from whatever is making you feel anxious and it causes the brain to produce endorphins to cheer you up. If you can, try to surround yourself with nature – it's great for grounding.
Need a helping hand?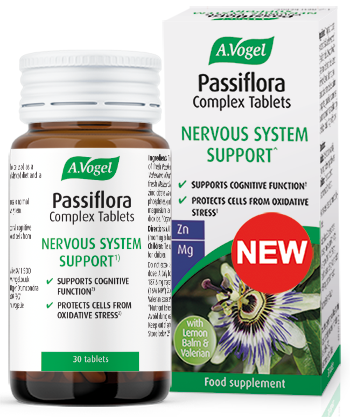 A.Vogel Passiflora Complex Tablets - with extracts of Passion Flower, Valerian Root & Lemon Balm, Magnesium & Zinc to help protect cells from oxidative stress. Providing key nutrients for supporting the nervous system and can help with symptoms of stress and anxiety!
Passiflora on the go spray - Supporting your body's ability to cope with the sudden demands of hectic or worrying circumstances will reduce the unpleasantness of nervous tension. A.Vogel's brand new pleasant tasting and easily-absorbed Passiflora Spray enables you to unwind and meet challenges refreshed! Handbag friendly and perfect for on-the-go use!
A.Vogel's Passiflora Complex A gentle relaxing blend of herbs for those suffering anxiety or stress, it combines Passiflora (passionflower) and Avena sativa (oats). This is one of our favourite herbal remedies for anxiety and feelings of being under pressure.
Passiflora Complex is non-addictive and prepared using fresh organic herb extracts. Take 20 drops twice daily in a little water. It is also suitable for children over the age of 2, at a dose of 1 drop per year of age in a little water, twice daily.