In the UK we have a definite shortage of sun and when it does show its face, many of us are tempted to rush outside and bare as much skin as is decent before it disappears again. Sound familiar?
Benefits of sunshine
And in some respects, who can blame us? The sun brings with it so many good things. We need it to make vitamin D, that all important vitamin so many of us are deficient in, it's easier to get out and about when the weather is fair and everyone seems that much happier when the sun is shining! Let's face it, it's the sunny, summer days we tend to remember fondly, not the rainy overcast ones.
The importance of SPF
But for all the good it does us and however great it may make us feel, the sun also has a darker side. Too much sun can lead to skin damage.
Always wear a good SPF regardless of what the weather is doing. UV cannot be seen or felt. It is not like the sun's light which we see, or the sun's warmth (infrared radiation) which we feel. Because we can't sense UV radiation, we won't know that it has damaged our skin until it is already too late.
Fifteen minutes is really the maximum amount of time you should allow yourself without SPF. Of course everyone's skin is different but typically most people should apply sun cream if outside for longer than 15 minutes, and on a typical summer's day, reapply every couple of hours and especially after swimming. A hat and clothes offer excellent UV protection too.
Nutrients for skin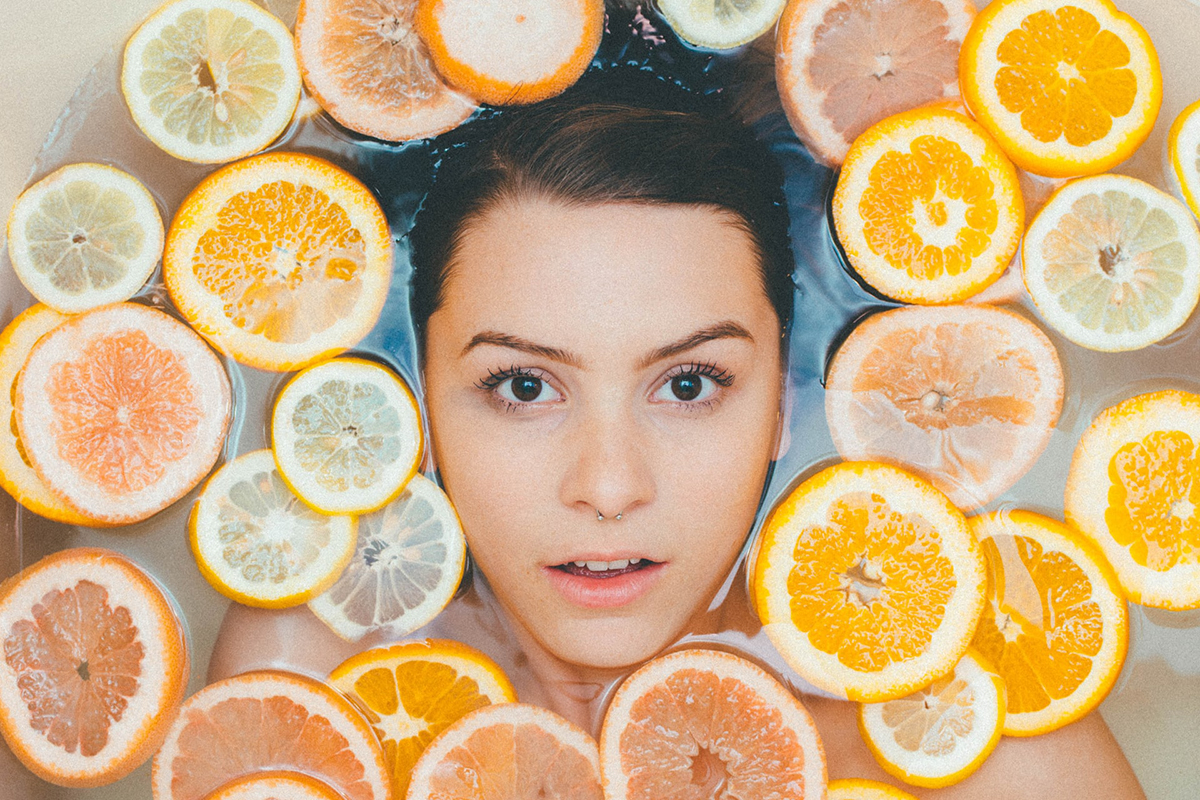 Antioxidant nutrients are also good for your skin, in that they too can help protect against UV light and the appearance of premature ageing. These include vitamins C and E, and astaxanthin, in itself a powerful antioxidant and one that helps enhance the action of other antioxidants.
Collagen is also hugely important. It makes up approximately 75% of the dermis, the layer beneath the skin's surface, giving skin strength and the smooth, plump appearance we associate with young, healthy skin.
Vitamin C is essential for the synthesis of collagen and zinc is needed to help metabolise vitamin A, which is essential for healthy skin . Skin problems are one of the first signs of zinc deficiency.
Hyaluronic acid, another skin favourite, is often referred to as nature's moisturiser because it binds with water to hydrate skin, in effect, moisturising skin from within. Although the body produces its own hyaluronic acid, it produces less with age, in which case a hyaluronic acid supplement may help.
Essential fatty acids are also important. You're probably aware of their potential benefits for health but these essential 'good fats' are also good for skin too. Flax seed oil for example provides the anti-inflammatory fatty acids needed to help prevent dry skin and eczema.
If skin is a little dry, aloe vera applied topically can be very soothing, especially if you've spent too much time in the sun.
Finally, make sure you drink plenty of water and herbal teas to flush toxins through and keep your skin hydrated – aim for between 1.5 to 2 litres a day.
Three of our Summer Skin Favourites
We love Green People's Sun Lotion with Sun Tan Accelerator. With three layers of protection in one it helps to protect against UVA, UVB and free radical damage, and is perfect for medium complexions. It's also free from alcohol, artificial perfumes, petrochemicals, parabens and all other unnecessary synthetic ingredients. BIG LOVE.
Combining the antiseptic qualities of tea tree oil and the moisturising properties of shea butter and vitamin E, this nourishing lip balm also provides effective UVA and UVB protection through its SPF 18 sunscreen.
Prepared using organic aloe vera leaves, Aloe Pura's Aloe Vera Gel is comforting and soothing on chapped, dry or sensitive skin. It's ideal for sunburn and skin irritations, and recognised by the Aloe Science Council for content and purity.