It's that time again. Petals, perfume and pink, lots of it. This year, why not make yourself the target of Cupid's arrow and put yourself first? Spend the day doing what YOU love to do. Curl up with a good book, run yourself a relaxing bath or treat yourself to a little luxury you would ordinarily buy for someone else. Show yourself some self-love this Valentine's Day… And in case you've forgotten how to do that, here's a reminder of what that could look like.
Relax with Essential Oils
Lavender essential oil is both calming and soothing. It is widely used to help reduce stress and insomnia, as a calming agent, and to improve concentration.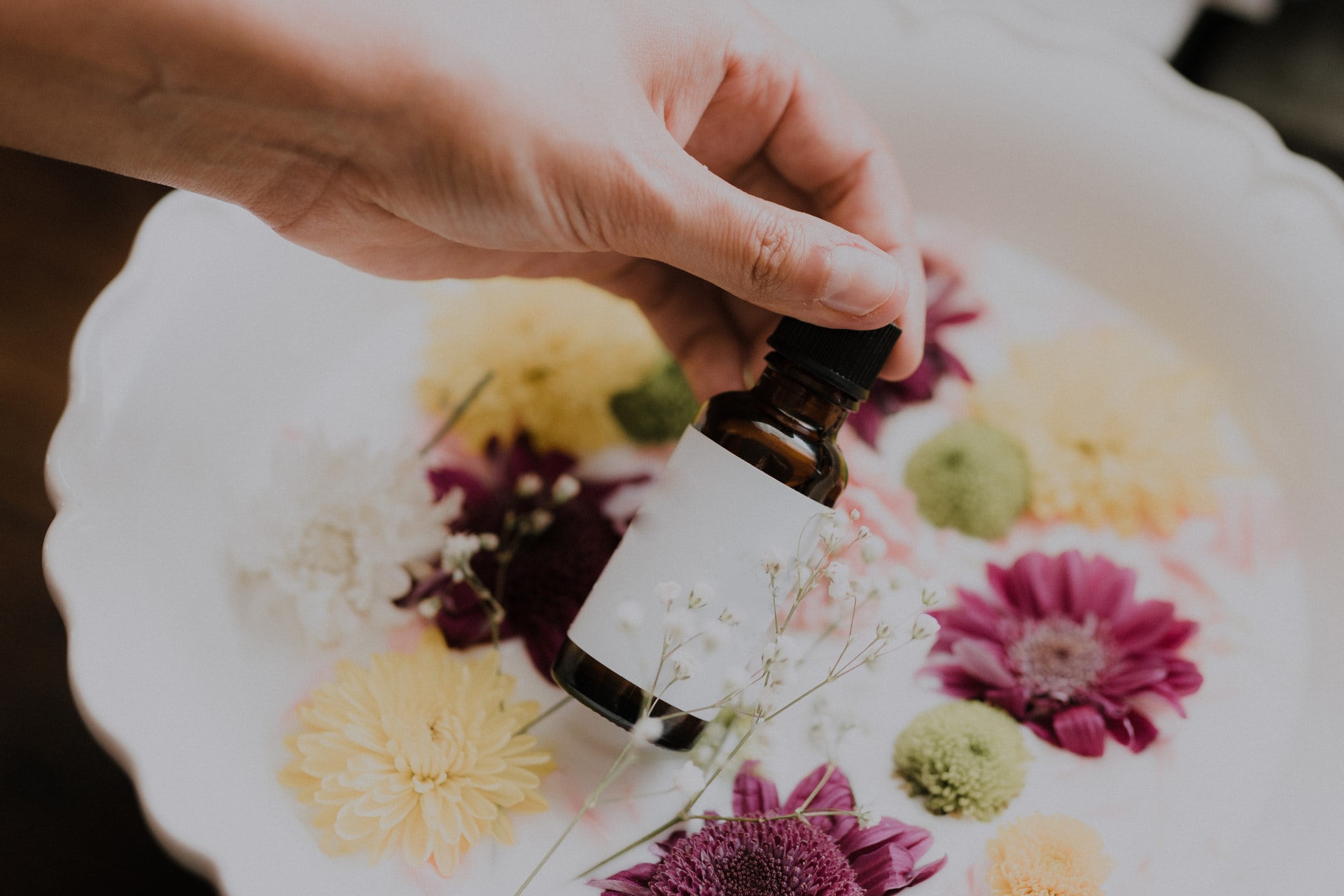 Rub two drops of lavender onto your temples to help relieve tension from a headache and for an immediate calming effect, rub three drops of lavender onto your palms and breathe it in.
Always dilute essential oils first before applying to your skin. You'll need to use a carrier oil to do this. Try Sweet Almond Carrier Oil from Absolute Aromas; coconut oil also works really well, and always be careful not to touch your eyes when handling essential oils.
Soak (for at least an hour) in a relaxing bath
Luke-warm is best. Too hot and you risk irritating your skin or damaging the skin's keratin cells. Add a scoop of Jan de Vries Epsom and Lavender Bath Salts to unwind and destress. The combination of Epsom salts and lavender essential oil makes this the perfect addition to your bedtime routine. The salts are also naturally high in magnesium which is absorbed through the skin, helping to relieve aches and pains and promote a peaceful night's sleep.
Treat your skin
Feel invigorated with Dr Hauschka's Lemon Lemongrass body oil. The refreshing scent of sun-ripened lemons alone is enough to lift the spirits. For an extra indulgent skincare treat, try Natura Siberica's Sauna & Spa Thick Natural Daurian Body Butter , and for the ultimate in facial skincare there's Inika's Phytofuse Renew Maca Root Day Cream. This luxurious, nourishing day cream can make some impressive claims - not only does it consistently top our list of vegan beauty favourites, it's also 100% natural and contains the world's highest percentage of clinically proven active botanical ingredients. That's a lot to love.
Indulge your tastebuds
If ever there were a day for chocolate, surely Valentine's Day has to be it? Glowing with good vibes, Raw Halo Mylk and Pink Himalayan Salt vegan chocolate bar is made from 52% cacao solids, single origin and ethically sourced, and blended with coconut sugar, creamed coconut and pink Himalayan salt. If you like your chocolate a little darker, try their Ombar 72% Raw Dark Chocolate Bar with rich Ecuadorian cacao, sweet coconut sugar, delicious cocoa butter and added probiotic to help support gut health. Tastes good, does good… this is simple, four-ingredient chocolate at its best.
If chocolate's not your thing, that are plenty of other ways to indulge your tastebuds. Have you ever tried Pukka's Wild Apple and Cinnamon Tea ? A fusion of sweet apples, spicy cinnamon and warming ginger, tea doesn't come much better than this.
Be mine Valentine's… All mine.