The new C-Berrica skincare collection from Natura Siberica is a continuation of their Oblepikha body and hair care range. Each product is infused with their signature Altai Oblepikha Oil, a superhero ingredient derived from Siberian Sea Buckthorn. This amazing Siberian super berry is the richest natural source of vitamin C. A potent antioxidant, vitamin C helps to enhance your skin's natural defence system, speeding up the repair process, whilst organic Altai Oblepikha Hydrolate helps to boost elasticity and hydration. Maintaining natural radiance, glow and purity of your skin, C-Berrica products work to make your skin appear smooth, reduce the appearance of premature ageing, and give an even-looking skin tone. Skin appears fresh, plump, and more elastic. The range provides vitamin-C infused masks and serums, cleansing gel and peeling-mask, foaming powder, face creams, eye cream and cleansing face pads – everything you need for your daily skincare routine. All products are vegan. Here are a few of our favourite Nature Siberica C-Berrica products: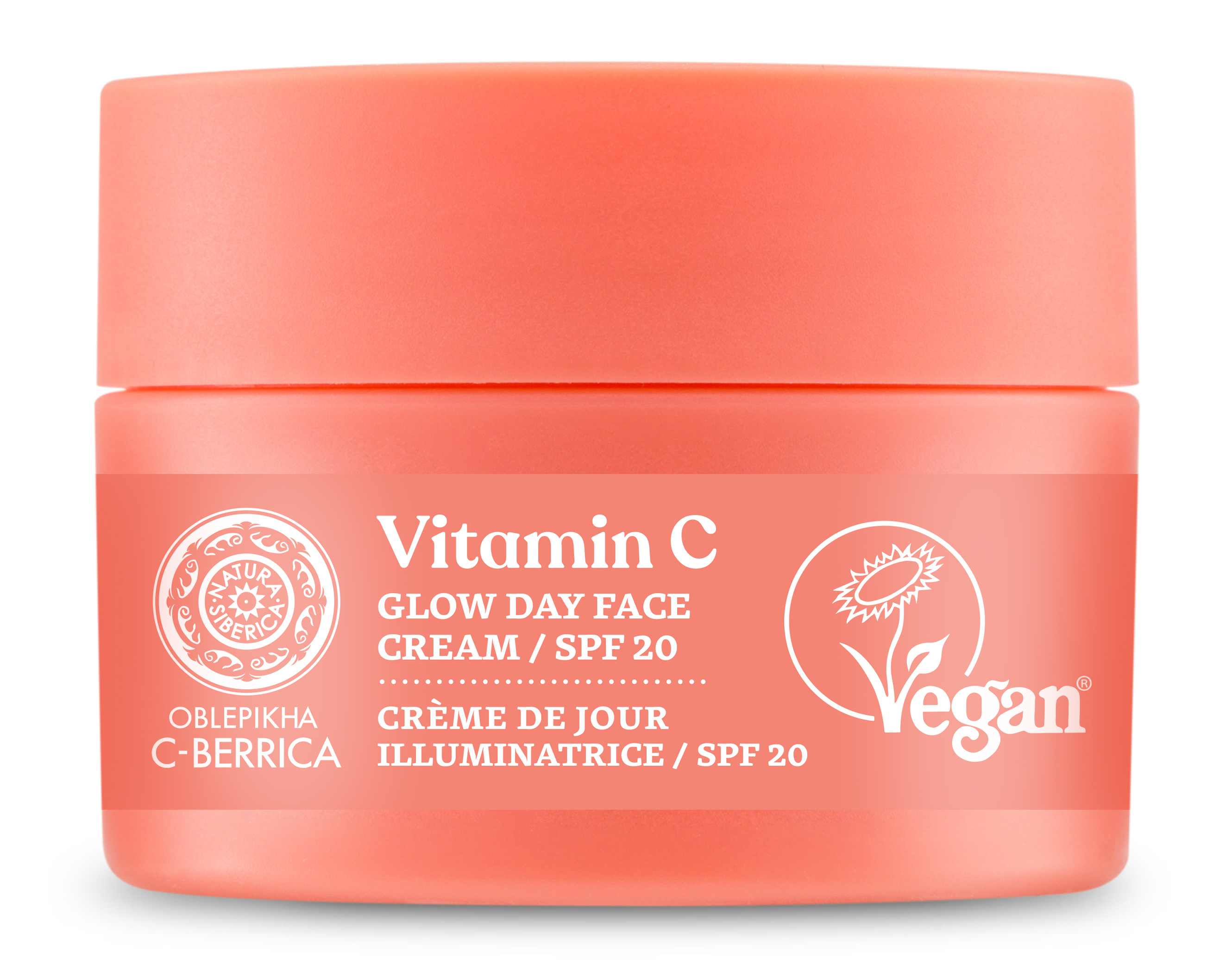 Made to combat the skincare stress of city living, this vitamin-C rich day cream with SPF 20, leaves skin with a natural glow, reducing the signs of stress and tiredness. Organic Altai Oblepikha Oil hydrates skin and promotes the formation of collagen; niacinamide helps to visibly minimise enlarged pores and soften the appearance of fine lines. Suitable for all skin types, simply apply a small amount to dry clean skin.
These vitamin-C enriched face pads gently cleanse, whilst helping to improve skin tone and texture, for softer feeling and naturally glowing skin. Organic Altai Oblepikha Hydrolate promotes the improvement of skin's overall condition by boosting elasticity and hydration. Vitamin C helps to enhance your skin's natural defence system, speeding up the repair process, and AHA acids work to improve skin texture and tone for a brighter-looking complexion. A slight tingling is to be expected due to high levels of vitamin C. Avoid the eye area. Suitable for all skin types.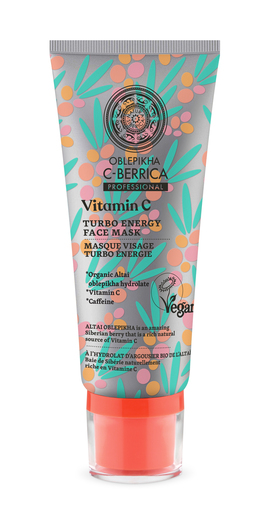 The intense toning boost your skin craves, C-Berrica's Turbo Energy Face Mask delivers a shot of 'turbo energy' for the whole day! Rich in antioxidant vitamin C, hydrating Altai Oblepikha Hydrolate, and caffeine to help tighten the appearance of fine lines, this intense toning boost leaves skin feeling smoother, less puffy and naturally glowing. Apply an even layer to clean and dry skin, avoiding the delicate eye area. Leave for 10 to 15 minutes before rinsing with warm water. Suitable for all skin types.