Your immune health is important all year round, but especially so during the colder months, which is when we're most likely to fall ill with a cold or flu. A healthy diet, staying on top of your stress and getting enough sleep, will all help to keep your immune system healthy. A supplement can also lend support, and sometimes a chewable tablet makes staying well a little bit easier. Here are three of our favourite chewable tablets for year-round immune support: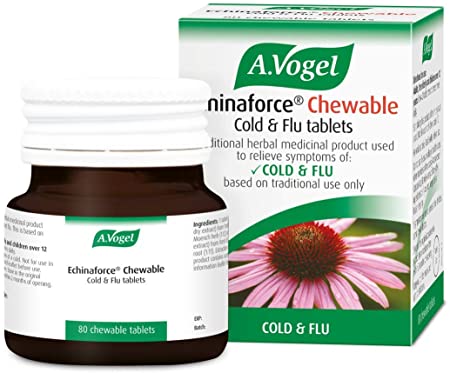 Echinacea is one of the most widely used herbal remedies in the world. There are several varieties of Echinacea plant, but Echinacea purpurea, also called purple cone flower, is the most researched and in our opinion, the most effective variety of Echinacea. Best known for its effects on the immune system, it works by improving the way the immune system responds to bugs, especially the common cold.
There are many Echinacea products to choose from, but we promised you chewy… Our favourite Echinacea in chewable format is Echinaforce Chewable Cold & Flu tablets. They are easy to take, making them ideal for adults who are unable to swallow tablets, and with their zesty orange flavour, they taste good too. Echinaforce Chewable is also suitable for children aged 12 and above.
Vitamin D is important all year round but especially so during the winter months, when your immune system may be in need of additional support. Often referred to as the sunshine vitamin, our body is able to make its own vitamin D when our skin is exposed to sunlight, but in the UK there simply isn't enough sunshine to keep levels of vitamin D topped up the whole year through.
What's the link between vitamin D and immune health? There are vitamin D receptors all over your body, from your intestines to your brain to your immune cells. Research shows that vitamin D can play a role in activating your T cells [1]. These are a type of immune cell that hunts down and eliminates germs and other pathogens so they're important when it comes to fighting viruses and infections.
A vitamin D supplement can help to increase levels of vitamin D during the colder months. One of our favourite chewable vitamin D supplements is Solgar's Vitamin D3 Chewable. Each tablet provides a healthy 1000iu of D3 for flexible dosing, and the strawberry and banana flavour makes it a hit with adults who are not keen on tablets, and children over the age of four.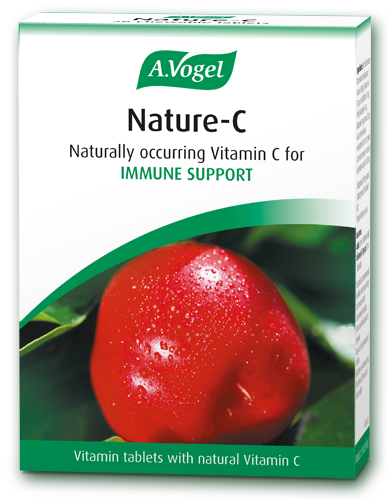 Vitamin C is important for many reasons but the main reason why people take vitamin C supplements is to boost the immune system. This vital vit is of course well documented for aiding in the prevention of colds and other infections and one way it does this is by encouraging the production of white blood cells that help protect the body against infection [2].
Go natural! So many vitamin C products are made synthetically and the body has a hard time recognising and absorbing synthetic vitamin C. A.Vogel's Nature-C is a natural vitamin C supplement made from naturally occurring sources of vitamin C that the body can recognise and absorb more efficiently.
So good they made it twice… A version for younger children is also now available. With naturally occurring vitamin C from six real fruits, including acerola, gooseberry and blackcurrants, A.Vogel Nature-C for Kids is suitable for children as young as four.
[1] https://www.ncbi.nlm.nih.gov/pmc/articles/PMC4425186/