The best way to get all the nutrients you need is via a well-balanced diet that's crammed with fresh whole foods, such as vegetables, fruit, nuts and seeds, beans and lentils, herbs and spices and unrefined wholegrains.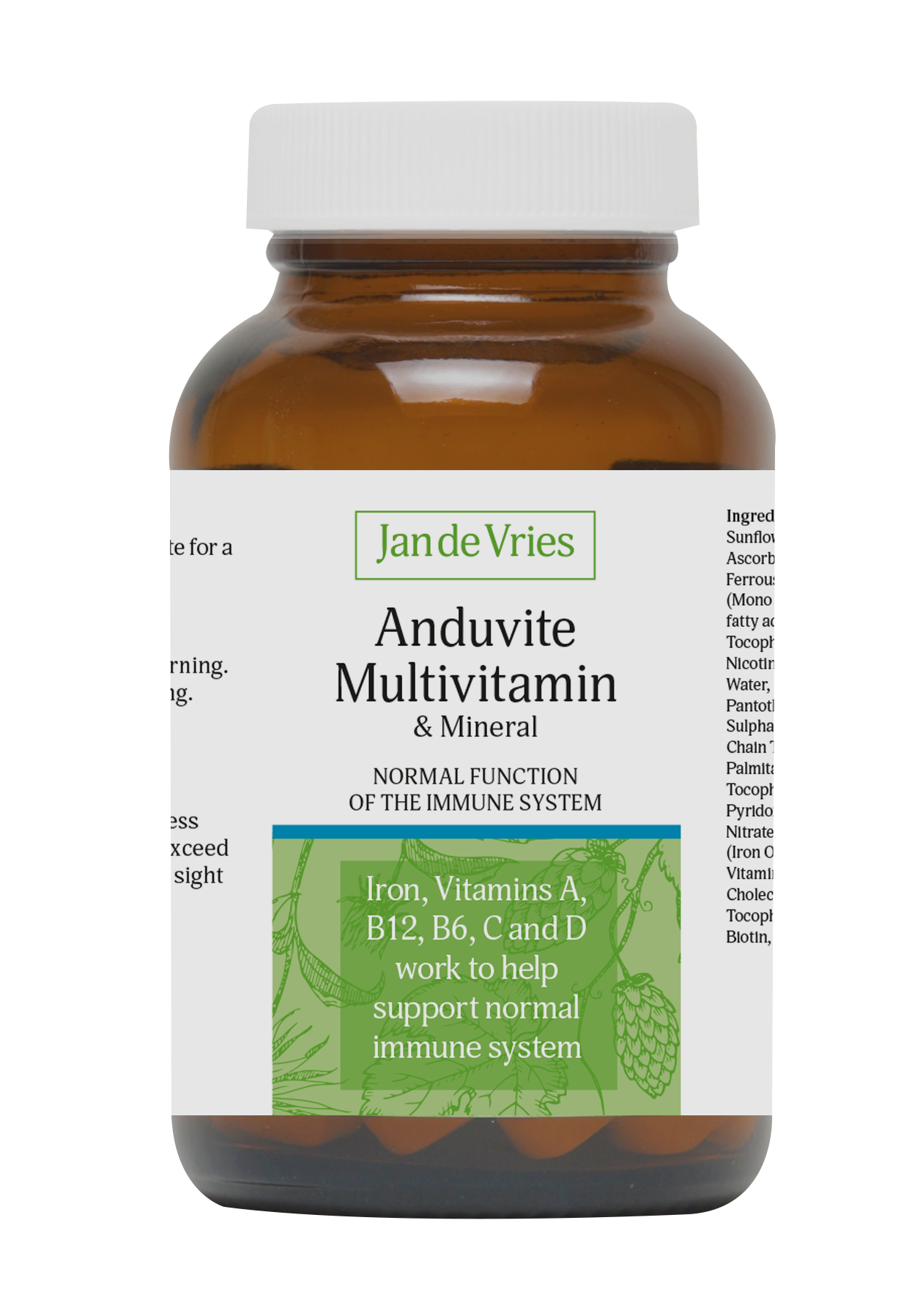 But sometimes we still need an extra nutrient boost, and this is when a multivitamin and mineral supplement can come in handy. One of our all-time favourite multivitamin supplements is our own Jan de Vries Anduvite .
Jan de Vries worked with this supplement for over 30 years and recommended it often to support overall health and wellbeing. Over the years it may have changed its look to match the rest of the Jan de Vries range, but the formulation remains the same and it's as popular as ever.
Anduvite provides a combination of minerals, vitamins and trace minerals, such as vitamin D, iron, vitamin E and iodine. You'll also find vitamin C and zinc, as well as vitamins B6 and B12, and folic acid.
It's a great all-rounder, but the inclusion of zinc and vitamins C and D, means we often recommend it to help support the normal function of the immune system, whilst iron makes it a nice option for those with low iron levels or anaemia, and the B vitamins and iodine all have their role to play in energy support.
Simply take one capsule daily, preferably in the morning, with food.
Anduvite costs £7.50 for 60 capsules and is available online and in all Jan de Vries stores, as well as selected independent health shops nationwide.