We all experience anxiety from time to time. It's our body's natural response to stress, and it's not always bad for us – it kicks in to protect us from potentially harmful situations and motivates us to meet our deadlines.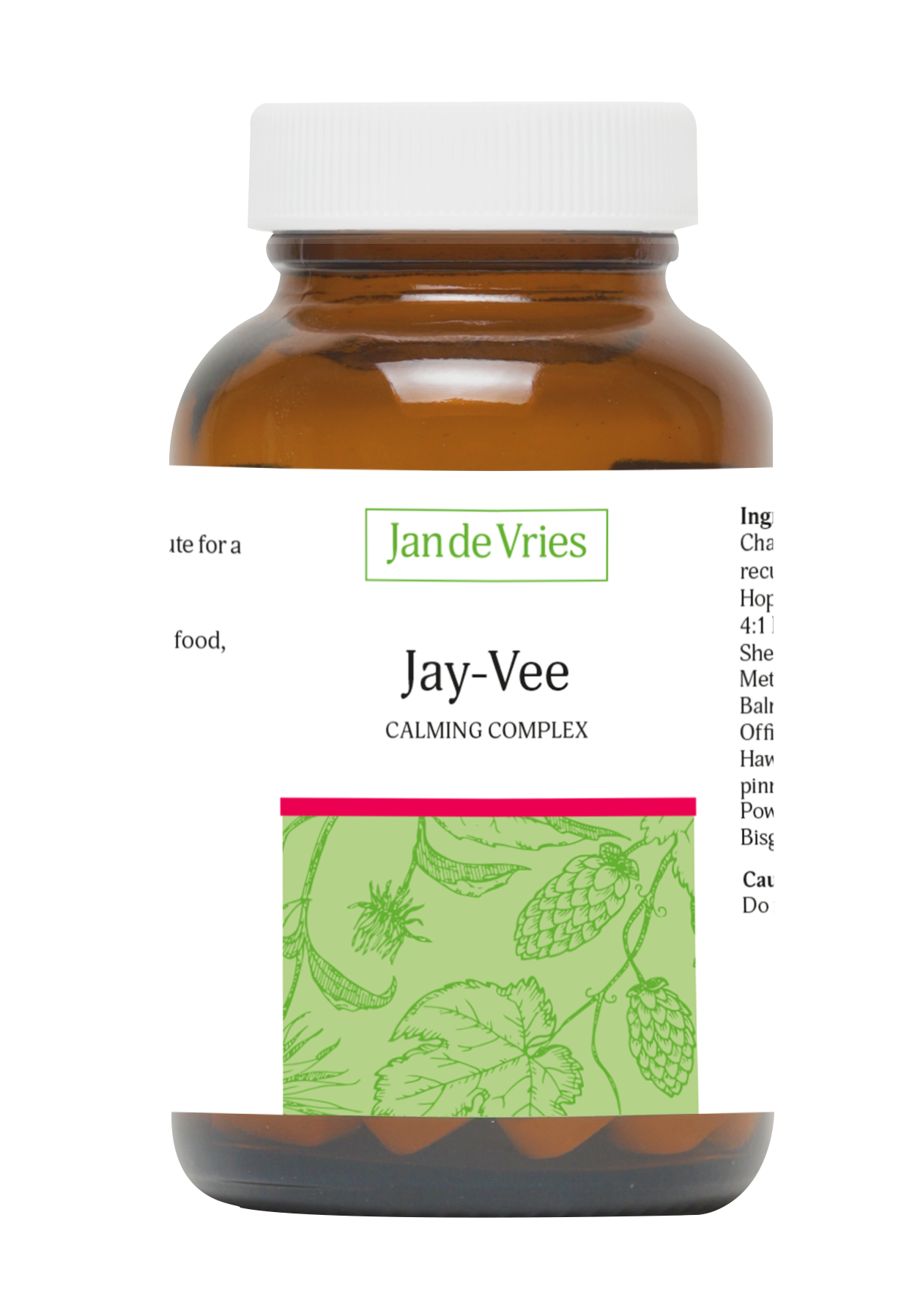 But anxiety becomes a problem, when it floods our minds with toxic thoughts and worry on a continual basis, leading to mental and physical fatigue, poor sleep, digestive problems, irritability and depression.
Manage anxiety naturally with one of our best-selling anxiety products: Jan de Vries Jay-Vee Calming Complex.
With nutrients that are famous for their calming effect, it provides chamomile, hops and lemon balm, to give support during times of anxiety and stress. Additional ingredients include zinc, which is important for the nervous system and cognitive function, and hawthorn berry, which is thought to be supportive of the general nervous system and circulation.
Whether you're a naturally anxious or easily stressed person, or are experiencing or anticipating a period of stress, Jay-Vee Calming Complex is a great all-rounder.
Take one to two capsules daily, two times daily after meals, or as directed by your healthcare practitioner.
Jan De Vries Jay-Vee Calming Complex costs £9.00 for 60 capsules, and is available online and in all Jan de Vries stores, as well as selected independent health shops nationwide.
Product link: