In need of a gentle pick-me-up? From not getting enough sleep, to sitting too long behind a screen, there are lots of reasons why your energy levels may be low.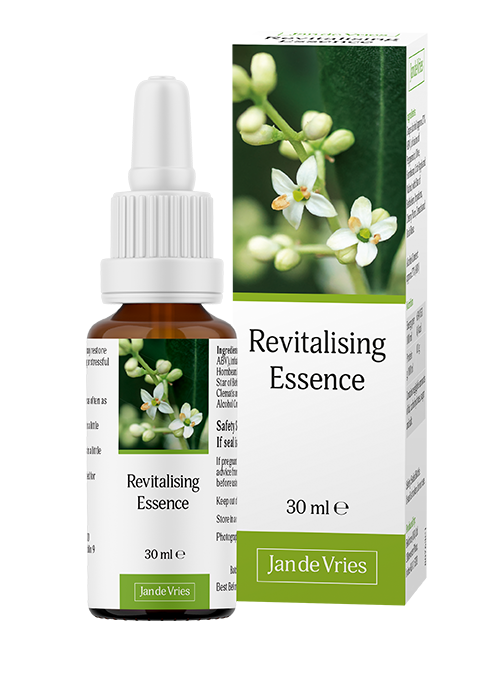 Restore energy levels naturally with one of our best-selling energy products: Jande Vries Revitalising Essence.
Part of the Jan de Vries Flower Essences range , it provides a combination of flower essences that work rapidly but gently on the emotions, and can be taken alongside other medications.
Flower essences are used primarily to provide support on an emotional level, especially when a physical condition may be caused or exacerbated by emotional factors such as stress and anxiety, and this particular combination of flower essences may give support when energy levels are low.
Taken regularly, Revitalising Essence aims to uplift and soothe a busy mind, and combat general fatigue and feelings of sluggishness during demanding times.
It combines, essences of Peppermint, Olive, Hornbeam, Crab Apple, Walnut, Star of Bethlehem, Impatiens, Cherry Plum, Clematis and Rock Rose, which work synergistically to help you feel more uplifted and energised.
Take five drops in a little water three times daily to help combat that 'Monday morning' feeling.
Jan de Vries Revitalising Essence costs £5.35 for 30ml and is available in-store or online.