What can your pet do that you can't? Probably a few things, but produce vitamin C is one of them. We humans have lost the ability to produce it ourselves, although other mammals, dogs and cats included, can, and we once could. As to why we can no longer produce vitamin C, we're not sure, but we do know that it is an essential nutrient that needs to be consumed on a daily basis to prevent deficiency.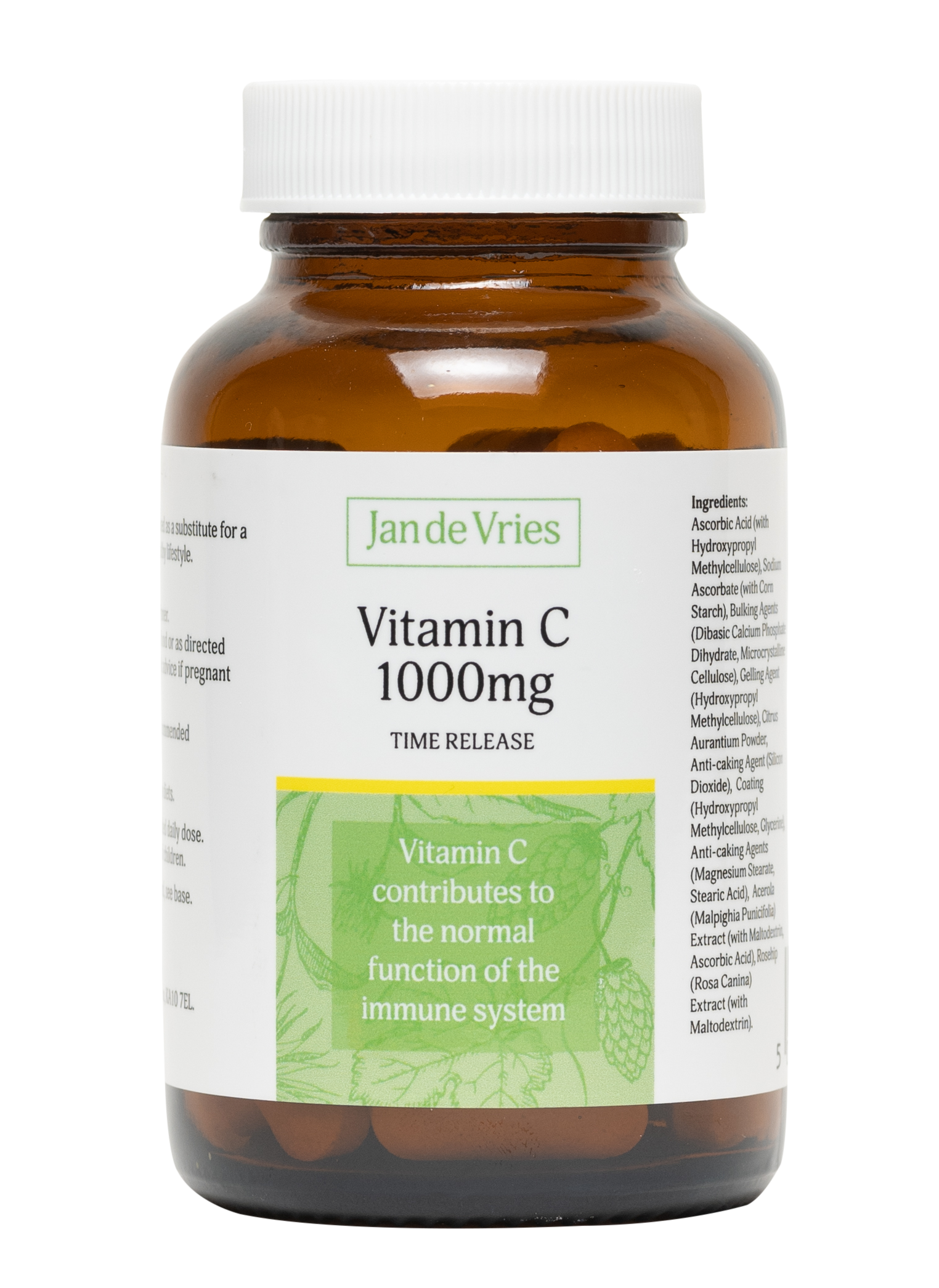 Why do we need vitamin C? From immune health to wound healing, there are heaps of reasons why we need vitamin C, and so we decided to make our own.
The new Vitamin C 1000mg Timed Release tablets from Jan de Vries provide high strength vitamin C, equivalent to 1000mg per tablet, in a gradual, timed-release format to help optimise absorption.
Why timed release? Not only can we not produce vitamin C, we can also only store a small amount of it at a time, which is why a timed-release dose is important when supplementing.
Jan de Vries Vitamin C 1000mg Timed Release allows the body to use what it needs throughout the day, providing better absorption and longer-lasting action. It also contains rosehip and acerola extract, two natural sources of vitamin C.
One of the main reasons you might think to take a vitamin C supplement is to boost the immune system, and whilst vitamin C is well-documented for aiding in the prevention of colds and other infections, we also need vitamin C for the production of collagen, which makes it important for joint health and skin (healthy skin contains lots of vitamin C), and wound healing. Wounds that are slow to heal can be indicative of a vitamin C deficiency.
Vitamin C is also an important antioxidant and it helps with the absorption of iron in the body, meaning it also has a role to play in the reduction of tiredness and fatigue.
As far as vitamins are concerned, it's right up there.
Jan de Vries Vitamin C 1000mg Timed Release tablets are one of six new Jan de Vries supplements .
Simply take one tablet daily to keep your levels of vitamin C topped up this winter.
Tablets are suitable for vegetarians and vegans, and cost £8.00 for 60, available in all Jan de Vries stores as well as selected independent health shops nationwide and online from www.jandevrieshealth.co.uk.