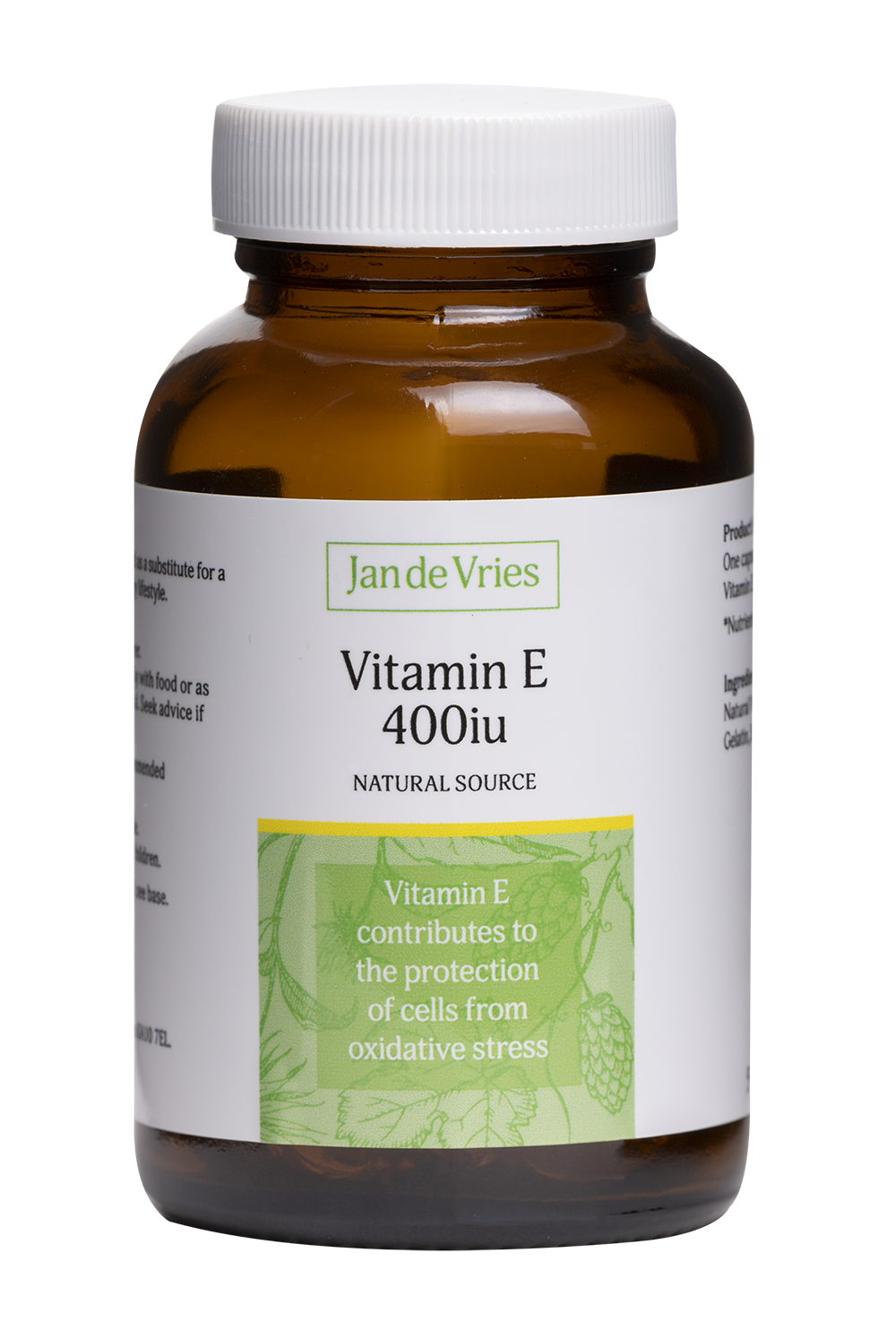 Vitamin E is a fat-soluble vitamin, meaning we store it in the body - in the liver and fatty tissue, and we tap into these stores when we need it.
And why do we need vitamin E? Vitamin E is a powerful antioxidant that helps to protect cells from free radical damage. This makes it an important nutrient for maintaining healthy skin and eyes, cardiovascular health and a healthy immune system, and for protecting against degenerative diseases linked to oxidative stress and free radical damage.
For this reason it's also a favourite skincare ingredient and is often used in skincare and anti-ageing creams.
Vitamin E can also be used to help balance hormones, regulate the menstrual cycle and support the nervous system, and some use it to help with fertility. Indeed, its proper name 'alpha tocopherol' comes from the Greek words tokos which means 'offspring' and phero 'to bear'.
There are in fact eight naturally occurring forms of vitamin E but alpha-tocopherol is the most common and most active form.
Good food sources of vitamin E include sunflower seeds, wheat germ oil, hazelnuts, and almonds. These contain high amounts of alpha-tocopherol, and significant amounts are also available in green leafy vegetables and fortified cereals.
Equally a vitamin E supplement can help to keep levels of this important vitamin topped up. Our new Jan de Vries Vitamin E provides 400iu of natural vitamin E per liquid soft gel capsule, and we've gone for the most active form of vitamin E - alpha-tocopherol.
Simply take one or two capsules daily with food.
Jan de Vries Vitamin E 400iu soft gel capsules cost £9.00 for 60, and are available online and in all Jan de Vries stores, as well as selected independent health shops nationwide.