A little stress is good for us, it keeps us on top of our game. Too much stress or ongoing stress can wear us down and wear us out, leading to mental and physical fatigue, poor sleep, irritability, anxiety and depression. Manage stress naturally with one of our best-selling stress products. Here are five of our favourites:
Pukka's Wholistic™ Ashwagandha is a natural formula designed to nourish the mind and relax the nervous system. It's perfect for when you need a helping hand to better cope with the stresses of daily life. An adaptogenic herb, Ashwagandha has been used for centuries to moderate the body's response to stress, bringing both energy and inner calm. By nourishing a worried mind and relaxing the nervous system, the body is rebalanced and ready to tackle life's challenges. Pukka's organic Wholistic™ Ashwagandha has been proven to provide a 69% improvement in sleep quality, a 45% improvement in impact of stress on social activities and an 18% increase in energy levels, based on the findings of an observational study of 218 respondents taking two capsules twice a day for one month. Take 1 to 2 capsules a day with water before food.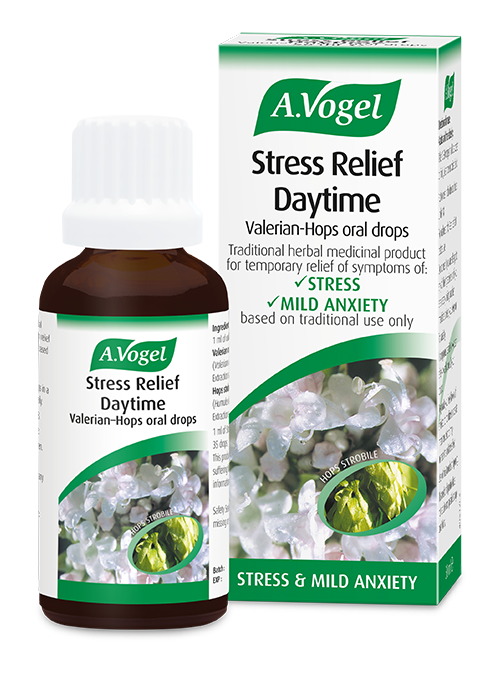 A.Vogel's Stress Relief Daytime provides extracts of freshly harvested, organically grown Valerian and Hops. A traditional herbal medicinal product, it can be used for the temporary relief of symptoms associated with stress and mild anxiety. Unlike most other stress relief remedies containing natural herbs, Stress Relief Daytime comes in the form of a herbal liquid tincture, and is not known to be habit forming. Take 10 to 20 drops once or twice a day, diluted in 5-10ml fruit juice or water according to taste, to help you cope better with the stresses around you.
Magnesium is important for heaps of reasons, including healthy stress management, and one way it can help with stress is by lowering cortisol [1], a hormone released by the body when we experience stress. Cortisol forms part of our fight or flight response and is actually vital to health - it helps us to focus, act and react. Chronically elevated cortisol levels however can lead to unwanted health problems such as hyperglycaemia, weight gain and increased blood pressure. PrizMAG Magnesium provides filler-free, high quality magnesium and glycine, an amino acid that works hand in hand with magnesium to enhance its absorption. Studies show that both magnesium and glycine can be beneficial for stress. Take two to four capsules daily.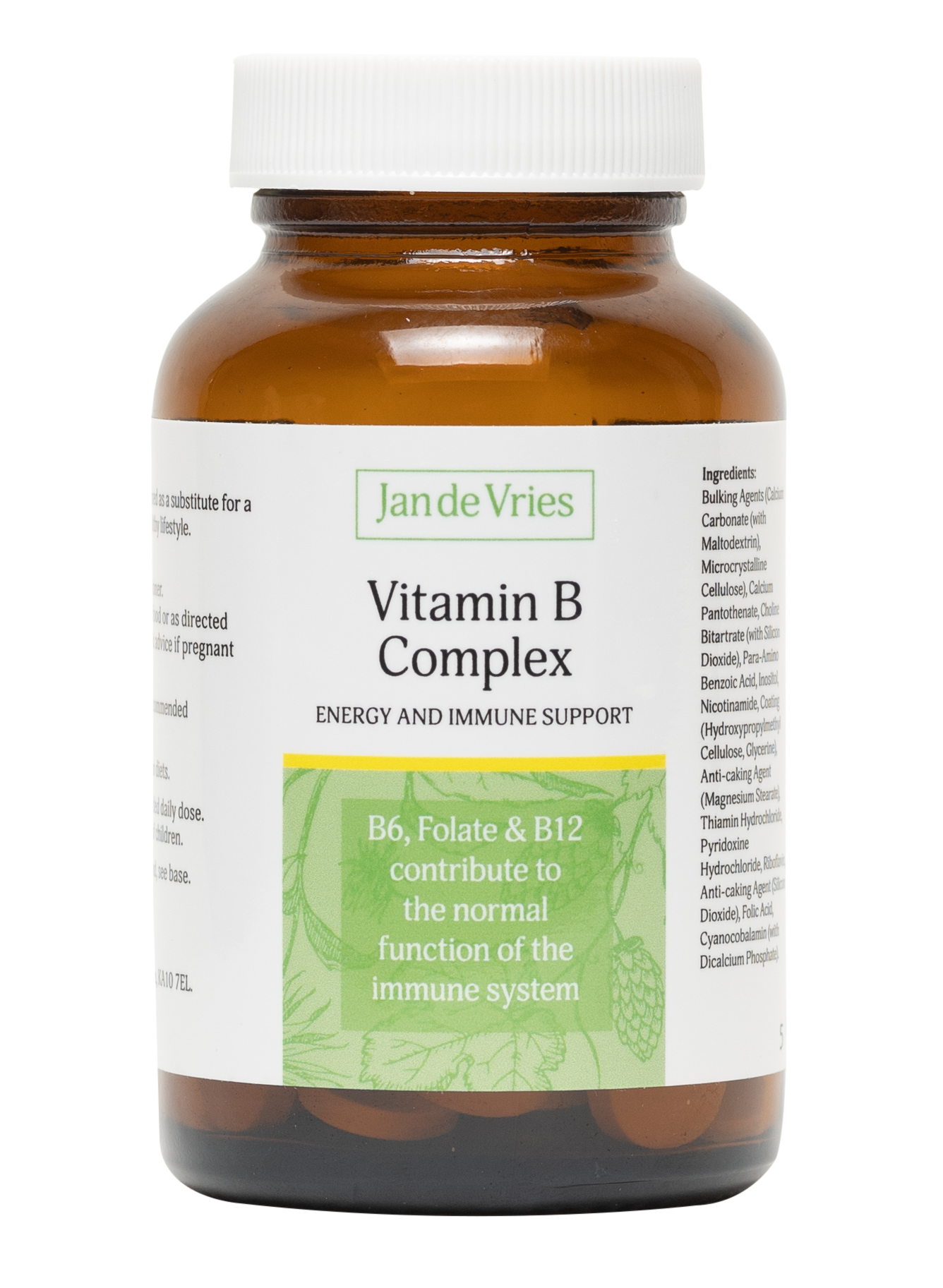 Beat stress with vitamin B-Complex! The B vitamins are important for supporting your nervous system and are often used up more quickly during times of stress. Vitamin B deficiency can lead to fatigue, low energy and poor concentration, some of the most common symptoms of stress. Our new Jan de Vries B-Complex One A Day combines vitamins B1, B2, B3, B5, B6, Folic acid and B12 to support the nervous system and promote energy metabolism. Simply take one capsule daily, preferably in the morning, with food.
L-Theanine is an amino acid that helps to promote calm and wellbeing, and a relaxed, restful state without diminishing daytime alertness. Hadley Wood Elthea-100 provides 100mg of Suntheanine®, a patented form of L-Theanine that has been extensively studied for its safety and efficacy. Daily stress can take its toll and cause occasional anxiety. The natural calming agent in L-Theanine helps you to manage stress naturally without the side effects of some relaxing agents, meaning you can stay alert, focused and productive. A safe, natural choice for stress support, take one UltraCap™ two or three times daily.
---
[1] ACTH, Cortisol and IL-6 Levels in Athletes following Magnesium Supplementation - PubMed (nih.gov)