They might be small, but they pack an almighty punch. Here we look at some of the reasons why berries are among the healthiest foods you can eat.
A great source of antioxidants
Berries are loaded with antioxidants, which are thought to have many health benefits including slowing down the ageing process. They do this by mopping up free radicals. These are unstable molecular fragments that carry a surplus negative charge that they try to lose by colliding with other molecules in a potentially destructive chemical process called oxidation. Oxidation can age us prematurely and lead to a number of health complaints such as heart disease and diabetes. Anti-oxidants are therefore our main defence against oxidation or free radicals, and berries are one of the best food sources of antioxidants.
Of all the berries, blueberries, blackberries and raspberries have the highest antioxidant activity.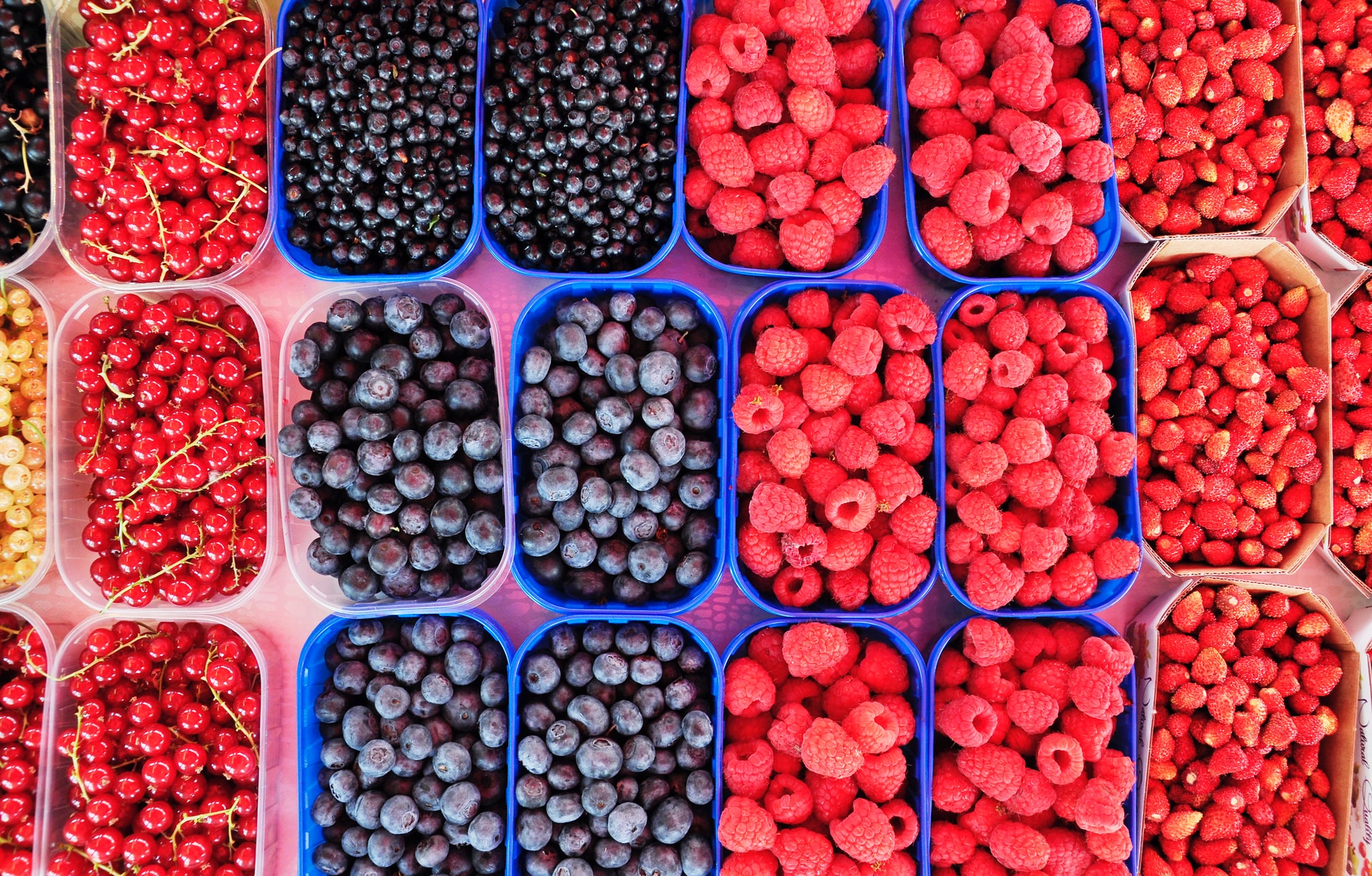 They're also crammed with other nutrients
As well as being high in antioxidants, berries are also crammed with other nutrients. Strawberries are especially high in vitamin C – just five large berries provide nearly 100% of your RDA. They're also an excellent source of manganese, a trace mineral that's important for your brain, nervous system and digestive system. Raspberries are also high in nutrients, providing manganese, niacin, vitamin C, and vitamin K, and the riper the berry the better. Riper raspberries have higher anthocyanins, which is what gives berries their bright, deep colours. Anthocyanins have also been linked to the health-giving benefits of berries.
Berries are great fibre providers
Berries are high in fibre, including soluble fibre, which is important for slowing food through the digestive tract, reducing hunger and increasing feelings of fullness. This in turn can decrease your calorie intake, making it easier for you to maintain a healthy weight. Plus of course, berries are naturally low in calories.
They also help fight inflammation
Berries also have strong anti-inflammatory properties. Inflammation is the body's defence against infection or injury, but chronic or long-term inflammation, linked to prolonged stress, inadequate physical activity and unhealthy food choices, can contribute to conditions like diabetes, heart disease and obesity. Studies suggest that the antioxidants in berries may help lower inflammatory markers [1], with one study on overweight people finding that those drinking a strawberry drink alongside a high-carb, high-fat meal noticed a more significant decrease in inflammatory markers than the control group [2].
Berries may be good for your skin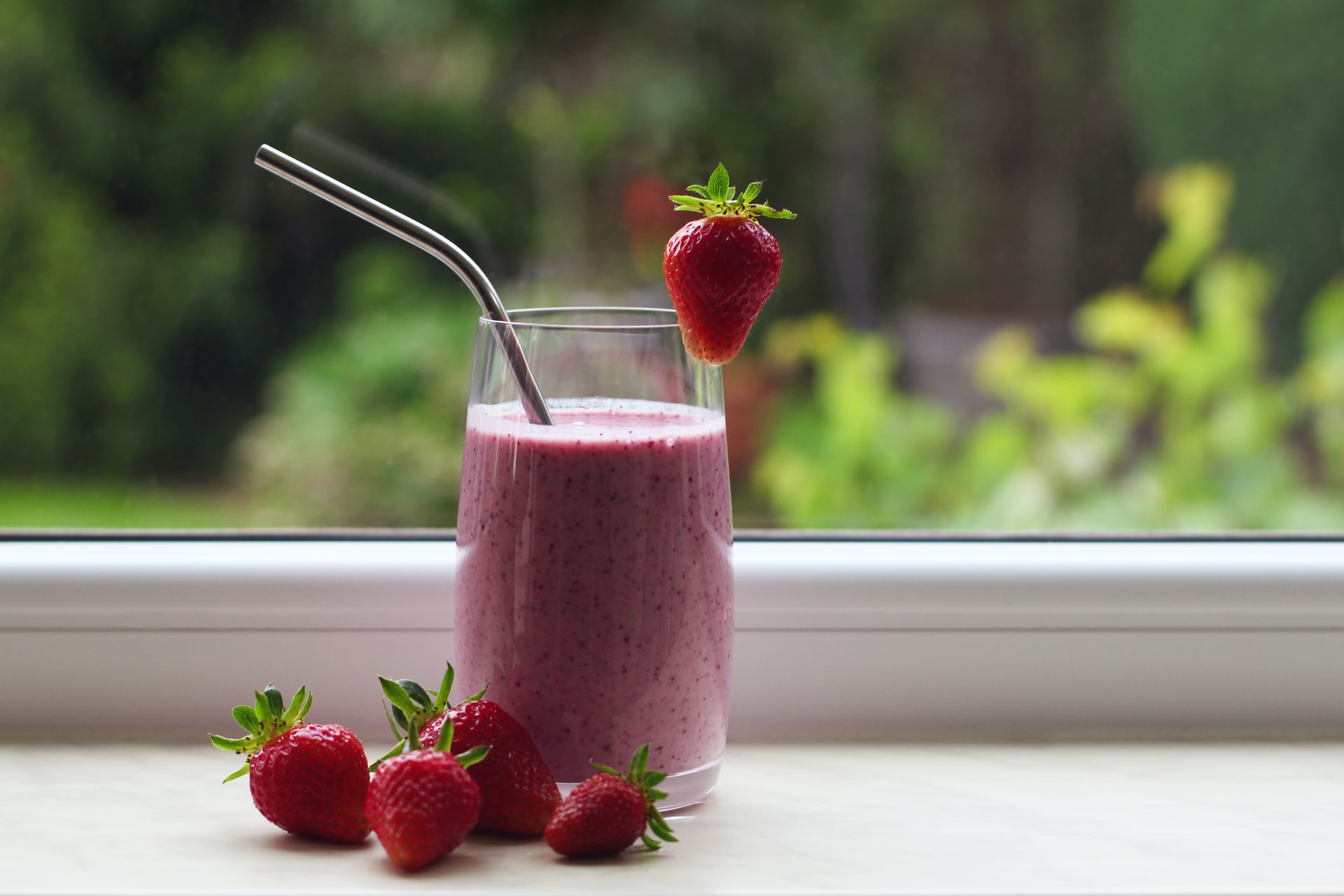 Free radicals are one of the leading causes of skin damage and ageing. Due to their naturally high antioxidant content, there's a good chance that berries may help reduce the appearance of wrinkles. Research is still limited, but some studies show that the antioxidant ellagic acid, found in strawberries, blackberries, raspberries and cranberries, may be responsible for some of the skin-related benefits of berries.
So, there are plenty of reasons why you'd want to eat berries and there are plenty of ways you can increase your berry intake!
Delicious alone or in healthy recipes, they are a wonderful, healthy snack, or dessert. They are naturally sweet and great with plain yoghurt, whizzed into a smoothie or as part of a salad.
Check out our delicious berry recipe to get you started - Berry Crumble
---
[1] Berries: anti-inflammatory effects in humans - PubMed (nih.gov)
[2] Strawberry anthocyanin and its association with postprandial inflammation and insulin - PubMed (nih.gov)