Women are amazing. And in celebration of women everywhere, here are five of our favourite health supplements and products, formulated especially for women, all currently at 20% off.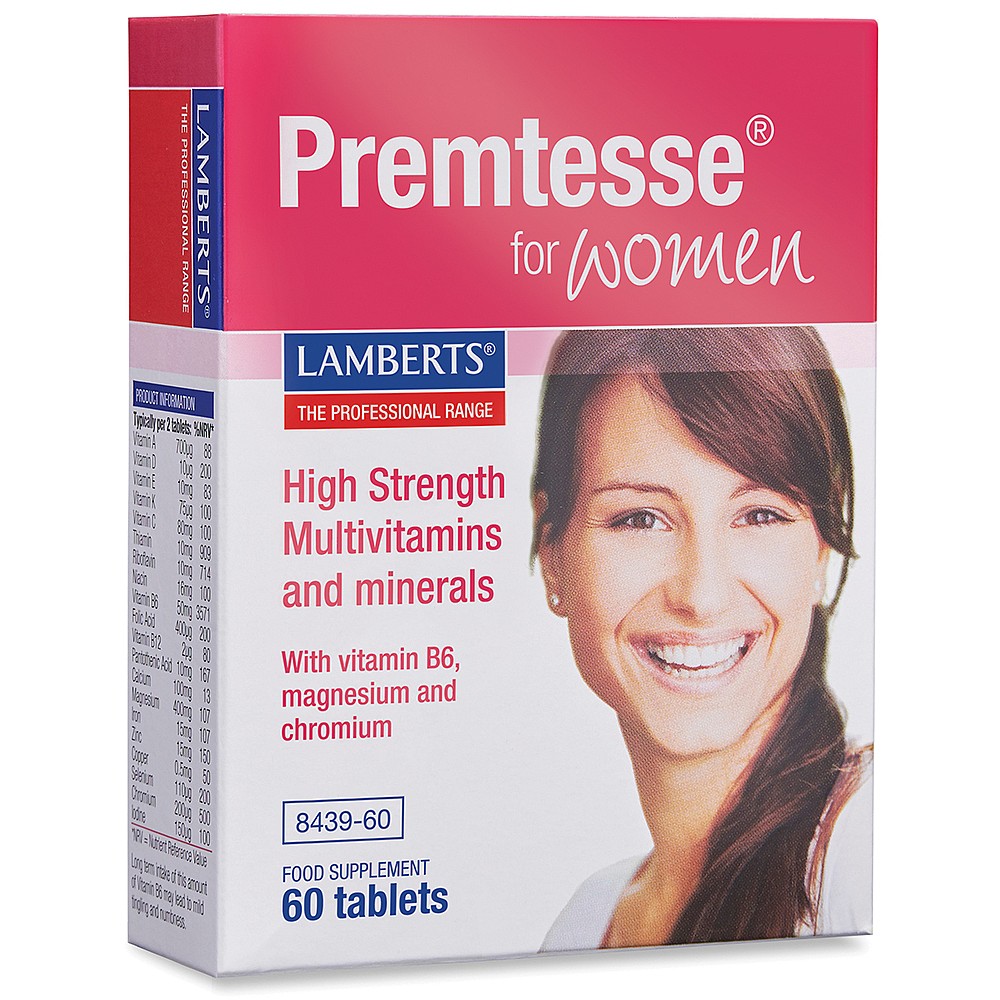 Lamberts® Premtesse® is a high strength multi-nutrient formulated especially for women of menstruating age. It provides 20 nutrients, including a high level of vitamin B6, which is known to contribute to the regulation of hormonal activity, 400mg magnesium (per two tablets) to help with the reduction of tiredness and fatigue, iron for energy and chromium to help with normal blood sugar control and cravings. Simply take two tablets.
Hormonal fluctuations that accompany pregnancy, hormonal contraceptives, 'time of the month' and menopause can have a big impact on bacteria and yeast levels, with insufficient friendly bacteria resulting in an overgrowth of Candida albicans, the yeast that causes thrush. Optibac Probiotics For Women are perfect for healthy flora balance. They provide two highly researched strains of bacteria that have been proven to make it through the gut and to your intimate area alive. Once there, they can help reduce unfriendly bacteria and yeast, creating a happier intimate area, and ultimately a happier you. Take one or two capsules daily as needed, or as professionally directed.
With its unique blend of fruit, herbs and spices, including cranberry and shatavari, this delicious, comforting tea is great for supporting female hormones and creating a sense of balance and harmony. Delicate rose and soothing chamomile are blended with sweet vanilla, zesty orange and tart cranberry. Detoxifying and beneficial for bladder and immune health, this warming hug of a tea is perfect for women who are feeling a bit run down, worn out or in need of a gentle pick-me-up.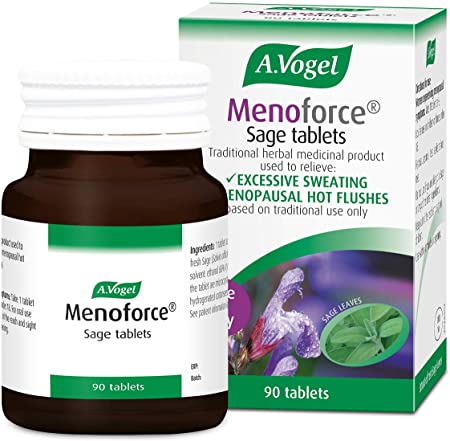 Sage herb has been used traditionally to treat some of the most common and troublesome symptoms of the menopause, such as hot flushes and night sweats. One of our oldest medicinal plants, it appears to have a rebalancing effect on the hypothalamus, an area of the brain responsible for sweat regulation, amongst other things. Fresh sage tincture diluted in a little water three times daily can really help, or for extra oomph, try Menoforce Sage tablets. Simply take one tablet daily.
Formulated specifically to support female health, Solgar's Female Multiple provides 27 different nutrients, including iron, zinc and selenium, vitamins and other extracts, to support energy levels, maintain metabolism and reduce symptoms of fatigue – perfect if you lead an active lifestyle! Certain ingredients, such as vitamins C and E also bolster immunity and protect healthy cells from free-radical damage. An ideal, vegan-friendly all-rounder for women of all ages, and especially great if you're feeling a little run down or in need of a boost. Take up to three tablets daily with meals.