Some of us will be watching the holiday traffic light system with bated breath. Others will be looking forward to a staycation in the UK. Whichever camp you fall in, you'll want to stash a few holiday essentials to make sure your holiday is memorable for all the right reasons. Here are five of our best-selling holiday must-haves: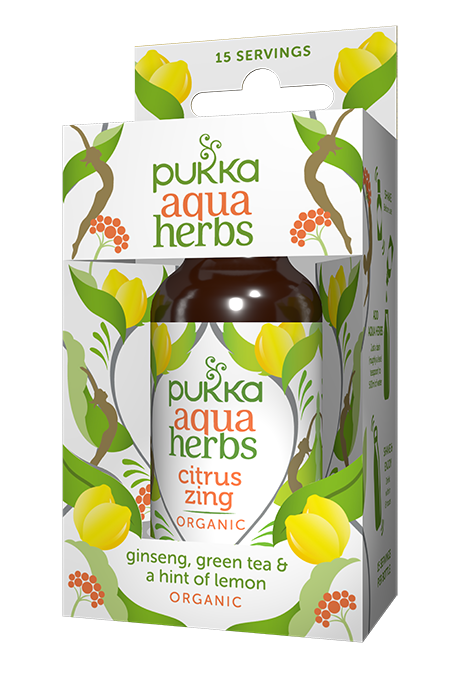 Stay hydrated this summer with the new range of Pukka Aqua Herbs. Pukka's answer to cold brew tea but without the hassle and inconvenience of a teabag left in your water bottle, Aqua Herbs are natural and organic herbal elixirs. Simply add a dash of Aqua Herbs to your water for a delicately refreshing dose of powerful plants! There are three delicious flavours to choose from: Chamomile Relax , Citrus Zing and Turmeric Active . Each is a tasty, healthy alternative to sugary drinks or squash, and every 30ml bottle contains 15 servings - small enough to carry with you and a great way to get your H2O on the go!
Probiotics are vital for good digestive health, and may be especially supportive before and during your travels. One of our favourite probiotic supplements is Optibac's Probiotics For Every Day. It contains six different strains of bacteria, which work together to improve your gut health. Each daily dose (2 capsules) contains 5 billion live cultures, as well as a prebiotic fibre called Fructooligosaccharide (FOS), which acts as a food source for friendly bacteria. Since it's a natural fibre, it also helps keep your digestive system moving. Take two capsules daily with food.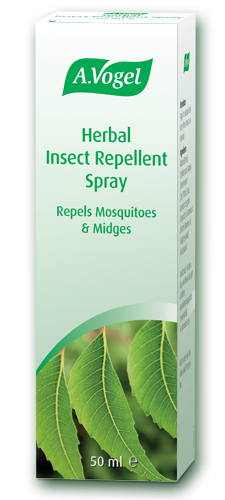 You may not be travelling to far flung corners of the world this year, but mosquitoes and midges can still be a nuisance in slightly cooler climes, especially if you're looking forward to a camping or walking holiday. If mosquitoes and biting insects are a problem, a good insect repellent on exposed skin can help. Neem seed extract is a popular alternative to DEET-containing sprays. Try A.Vogel's Herbal Insect Repellent Spray with an extract of Neem seed oil known as Margosa. The scent of Neem masks your individual scent, making you less easy to find.
We love this naturally refreshing hand sanitising spray. A cleansing and purifying blend of essential oils of Eucalyptus, Lemon, Peppermint, Tea Tree, and Helichrysum, it is designed to defend and protect. Simply spritz over hands and body whenever you feel the need to cleanse and refresh.
Summer sniffles? Hayfever affects approximately 15 million people in the UK, causing blocked and runny noses as well as a number of other unpleasant symptoms. Pollinosan Luffa Nasal Spray contains Luffa operculata and Galphimia glauca and can be used over a prolonged length of time (unlike some chemical nasal sprays) to help clear a blocked or runny nose. It cleanses the nasal passages and also helps to protect against hayfever-inducing pollen and other allergens. It's free from nasty preservatives, and is also suitable for people with asthma and children over the age of six.