From foods to skincare and everything in between, when you choose organic, you choose conscience over convenience. Here are five of our organic favourites, to hopefully make that choice a little bit easier: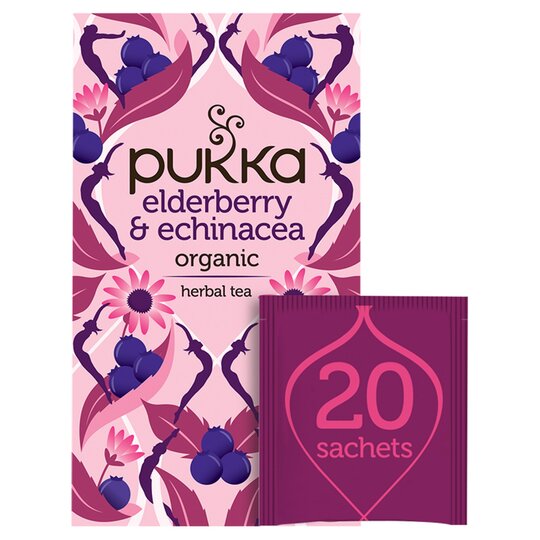 Sweet and moreish, with just a hint of zest this is one of our favourite Pukka teas . With wild elderberries, juicy blackcurrants and immune-supportive Echinacea, it's excellent for the immune system. It's also suitable for vegans and those who are gluten intolerant. Bring these wonderful herbs alive by infusing in freshly-boiled water for at least 5 minutes.
100% natural and unrefined, Herbamare® is made from sea salt and 12 fresh organically grown vegetables, garden herbs and iodine rich kelp. It's an excellent, healthier alternative to table salt, and with the extra flavour of the herbs and vegetables, you won't need to use as much. The vegetables and herbs used in Herbamare® products are organically grown and brought to the factory in France within hours of being harvested. They are hand cleaned before each ingredient is carefully chopped and mixed with sea salt, and then allowed to steep and mature for up to one year. Simply use as you would salt. Herbamare® is also delicious on salads, vegetables, beans and rice, pasta or pizza.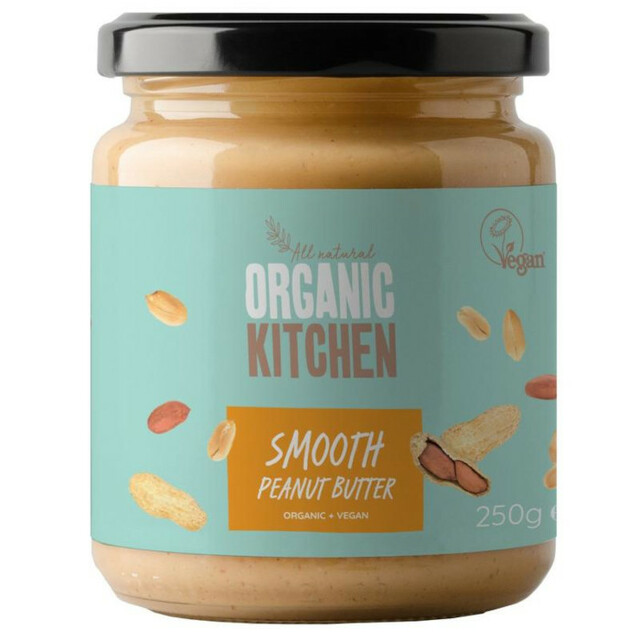 Organic Kitchen Smooth Peanut Butter is made from 100% organic peanuts
without added salt. Naturally runny, it's great for baking, making smoothies, or simply spreading over toast. It's also vegan, palm oil free and high in oleic acid.
Peanut butter is one of the best food sources of proteins. It contains the 20 amino acids with the highest amount of arginine, an important amino acid that helps the body build protein, and it's rich in healthy fats, fibres, polyphenols, antioxidants, vitamins and minerals. It's also a good source of co-enzyme Q10, which the body needs for energy.
Enjoy your crunch? An equally delicious Crunchy Peanut Butter is also available.
Love organic skincare? This exclusive selection of award-winners from leading organic and vegan make-up brand, Inika, won't fail to disappoint, and it's currently half price. Suitable for an elegant daytime or glamorous evening appearance, this must-have make-up duo comprises 1x Long Lash Vegan Mascara Black, 8 ml and 1x Certified Organic Vegan Lip Stick in Pink Poppy, 4.2 g, presented in a stylish organic cosmetic pouch.
Thanks to its purely natural and vegan ingredients, the mascara is perfect if your eyes are prone to sensitivity. Castor bean oil helps to add definition meaning lashes are noticeably lengthened and coated in long-lasting colour without causing any clumps.
And the certified organic ingredients in Inika's vegan lipstick provides effortless nourishment and hydration without compromising on performance or colour. Certified organic avocado and jojoba
seed oils create a creamy, flawless application that feels as luxurious as it looks. What more can we say? Sold.
With a mix of aronia juice, pear puree, agave syrup and white tea, Biotta's 100% organic Pomegranate Juice has a deliciously sweet and refreshing flavour. A rich source of anti-oxidants, pomegranates are also enjoyed for their potential health benefits, including their anti-inflammatory properties. Not a fan of the humble pomegranate? We have nine other Biotta juices for you to choose from! All Biotta Juices are 100% organic and natural, never from concentrate, and suitable for vegans.