So, we all know that pumpkins come out at Halloween. It just wouldn't be the same without that not so friendly grimace leering back at you, but it's worth remembering that pumpkins and their seeds have health benefits too.
5 Benefits of pumpkins
As far as seasonal veggies go, the average pumpkin has a pretty impressive nutrient profile. Once you've finished scaring the kids, here are just five additional reasons why you should consider serving yourself a rather large portion of pumpkin.
Pumpkins are a great food source of potassium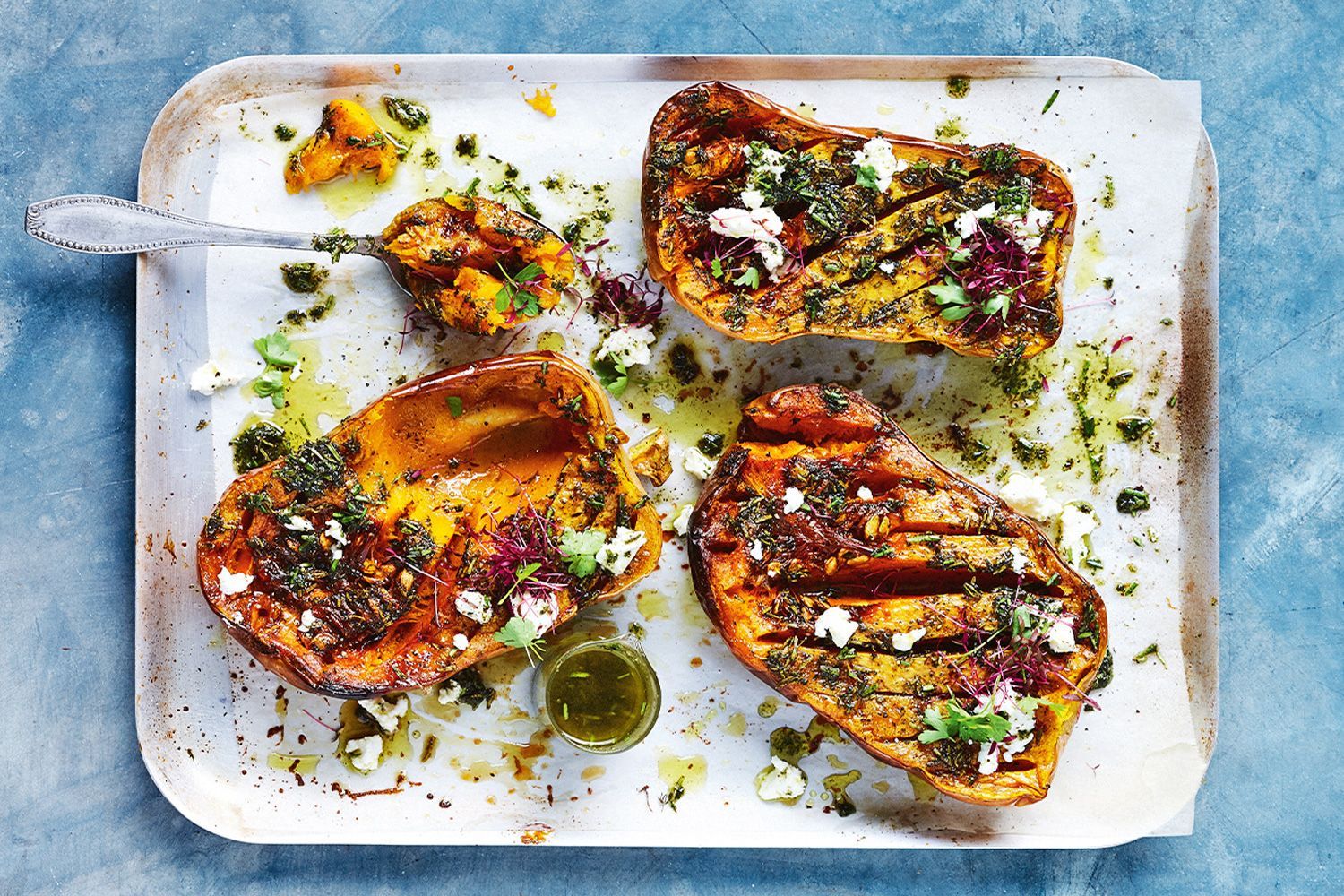 Pumpkins are very high in potassium, which is essential for muscle contraction, maintaining blood sugar levels and flushing excess sodium from the body. Potassium can also help if you're having trouble sleeping.
Pumpkins contain vitamins for immunity
Pumpkins are also a good source of vitamins that may boost immunity, including beta-carotene and vitamin C. Beta-carotene converts in the body to vitamin A, which is important for a healthy immune system and vitamin C is of course a favourite cold and flu must-have.
Pumpkins are a mine of minerals!
Pumpkins are a great food source of minerals like iron, zinc and calcium. Iron can help with fatigue, poor hair growth and brittle nails. Zinc is important for so many reasons, including wound healing, fertility and healthy immunity, and calcium is essential for healthy bones.
Pumpkins are packed with good fats
Pumpkins are an excellent source of omega-3 and omega-6. These essential fats are well-documented for a whole wealth of potential health benefits, from improved mental performance to healthier skin, hair and nails.
Pumpkins for weight loss
And last but not least, pumpkins are one of the best nutrient-dense foods. They are low in calories but packed with nutrients, making them a great food for weight loss. Pumpkins contain fewer carbs than rice and potatoes, and also fewer calories. They are also a great source of fibre.
How to eat pumpkin
So, how do you serve up a portion of this super food? Simple! Pumpkin can be cooked and eaten as you would any other vegetable; pumpkin seeds are delicious on their own, or you could try spreading pumpkin seed butter on bread, crackers or toast, or drizzling pumpkin seed oil over vegetables or salad.
Feeling adventurous? Here's a delicious pumpkin recipe for you to try - Pumpkin Hummus