Sleeplessness has become one of society's biggest problems. Most of us have busy, hectic lives and it can be hard to tell if stress is keeping you awake or if exhaustion is making stress unmanageable.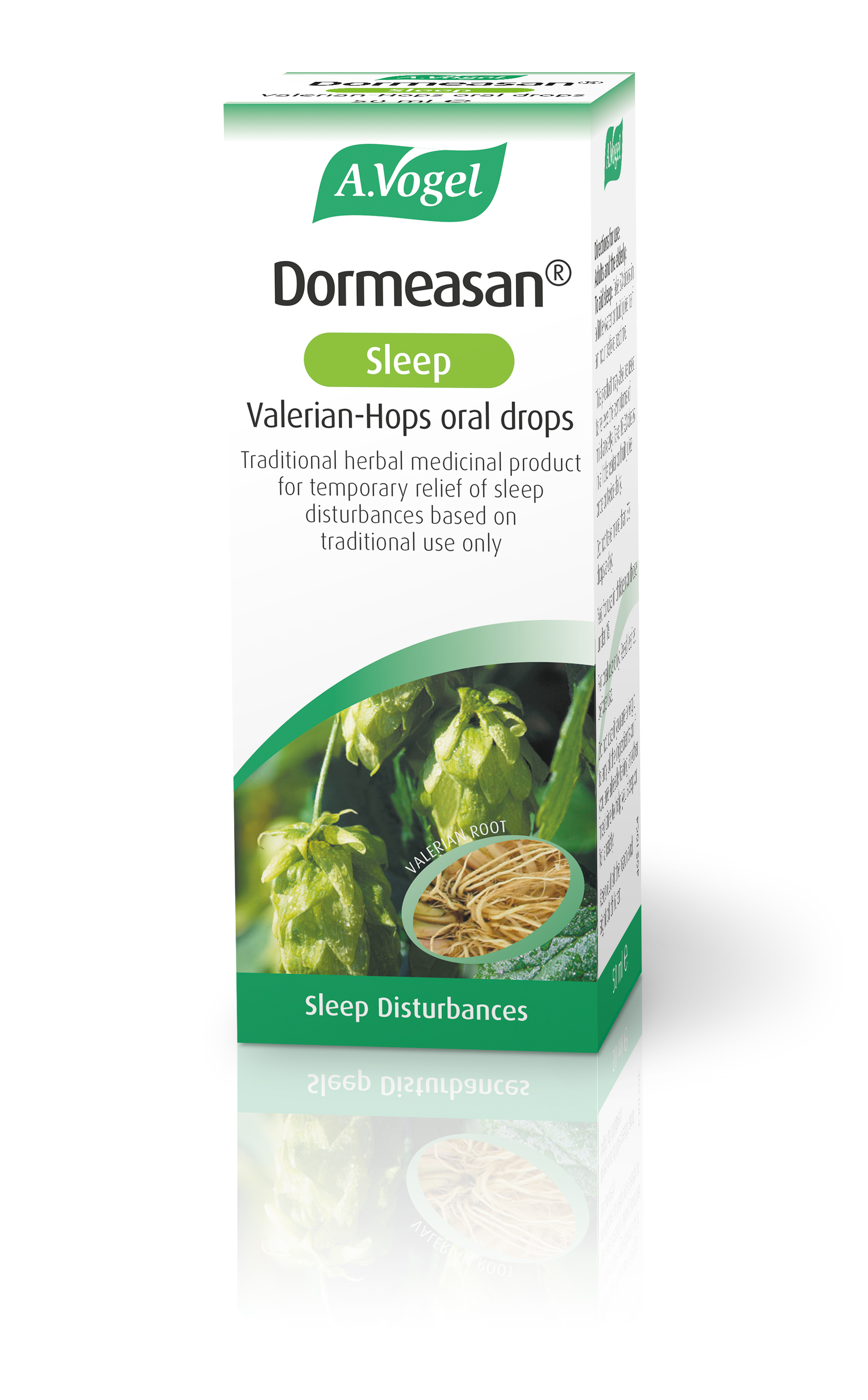 If you have trouble falling asleep, try taking 30 drops of Dormeasan® 30 minutes before bedtime, and for interrupted sleep, 10 to 20 drops once or twice during the day. Dormeasan is a traditional herbal medicinal product containing fresh herb extract of valerian and hops used for the temporary relief of sleep disturbances resulting from mild anxiety exclusively based upon long-standing use as a traditional remedy. A herbal sleeping aid in the form of a liquid herbal tincture, not a sleeping pill, Dormeasan can help if you worry you can't sleep, encouraging a more natural sleep, helping you sleep better and wake feeling refreshed.
Pukka's Night Time Organic Tea is a comforting combination of oat flower, soothing lavender and silky-sweet limeflower blended with valerian. Perfect for easing restlessness and relaxing tension, allow yourself to drift away with this tranquil cuppa and awaken refreshed and restored the next morning. Sweet and soothing for your nervous system, this is one tea we're always recommending for those who struggle to relax and slow down later on in the evening. Organic and caffeine-free, this cosy cup of tea is lovely to unwind with.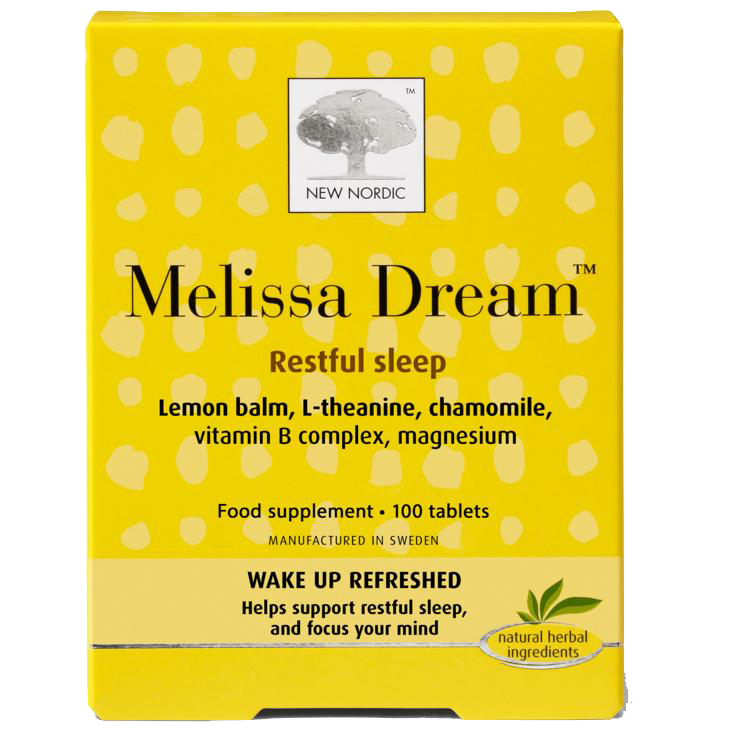 With B vitamins, magnesium, L-theanine, chamomile and lemon balm, Melissa Dream is the tablet you need to maintain a normal restful sleep, normal functioning of your nervous system and the ability to deal effectively with impulses that affect the focus of your mind. Each ingredient has ben carefully chosen to help you achieve a good night's sleep. Take two tablets one hour before bedtime.
Magnesium is important for heaps of reasons, including tiredness and fatigue, muscle cramps and sleep. PrizMAG pure magnesium bisglycinate is free from fillers, stearates and magnesium oxide, so you can be sure you are getting a high quality magnesium supplement. PrizMAG Magnesium binds to an amino acid called glycine, which is small enough to pass through your cell walls so that your body can absorb and utilise the magnesium, rather than have it pass through your gastrointestinal tract like many other forms of magnesium. It's great for those who prefer capsules over powder, and it doesn't cause bowel intolerance like some magnesium supplements. Studies show that both magnesium and glycine can each be beneficial for sleep. Combined into one easy supplement, PrizMAG packs a powerful punch to help you get a good night's sleep. Take two to four capsules daily.
Settle your mind and body for deep rest with Absolute Aromas' Goodnight Oil.
Combined with 12 distinctive blends of oil designed to assist a restful night's sleep, this natural oil can be used in the bath, to help sooth aches and pains and to rest and settle the mind and body. Ingredients include bergamot, which is known for relaxing, cleansing and regenerating, chamomile for its soothing and calming effects and sleep favourite lavender, for its relaxing fragrance. Use for steam inhalation, in a diffuser or burner, add a few drops to a tissue or inhale directly from the bottle. Essential oils are not recommended for internal use.