As we age, a number of changes take place within our body that can affect our skin and, even if you're still in your 20s, it never hurts to look ahead! In fact, most experts seem to agree that we should be thinking about our anti-ageing routines as early as our mid-20s! So, with this in mind, I'm going to take a look at what you can expect from dry skin as you age and how you can change your skincare routine to keep your skin young and healthy!
What happens to dry skin as you get older?
I hate to be the bearer of bad news but, as you age, your skin's production of sebum oil will gradually slow down. This often means that your skin can become drier and struggle to retain moisture the same way as it used to.
It's also important to be aware of what is happening to your hormones as you age. Low levels of oestrogen can affect your skin, taking away its elasticity and instead making it sag and wrinkle or even become more prone to itchiness. Your production of collagen may also slow down around this time, resulting in weaker skin that's more prone to irritation and flakiness.
Finally, there's your lymphatic system to consider too as it is one of your skin's key ways to get rid of toxins. As you age, your lymphatic system can slow down which means that impurities aren't being carried away from your skin as efficiently, resulting in some irritation and inflammation.
It's not all doom and gloom though…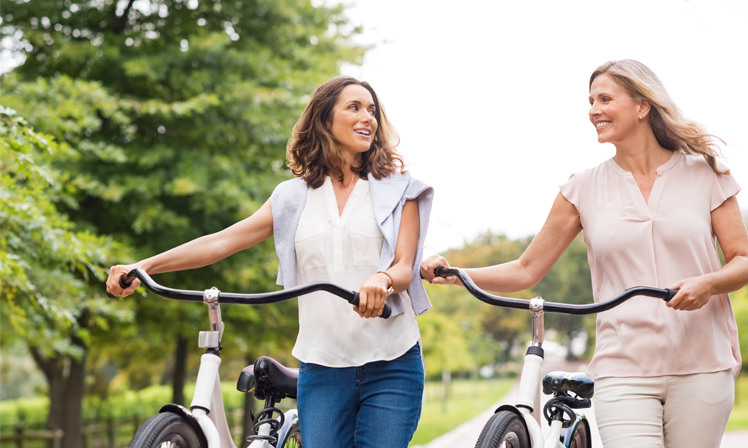 Ageing can be a sensitive topic for many and some of the changes that I've pointed out aren't going to excite you about the experience. Positivity is everything though and, if you're well prepared, getting older doesn't have to be a constant battle against your own body.
Let's start by taking a look at what you can incorporate into your skincare routine to protect against premature ageing and keep your complexion looking young and luscious.
1 - Nourish your eyes
When you think of ageing, the first thing that springs to mind might be those dreaded crowsfeet, the fine lines that can start to appear around the corners of your eyes. The skin is so delicate here that it can be more susceptible to signs of ageing which is why I'd always recommend introducing a nourishing eye serum into your routine.
PHB's Anti-Aging Eye Gel with Organic Argan and Rock Rose is my favourite recommendation to help protect your eyes from the signs of premature ageing.
PHB's Anti-Aging Eye Gel is loaded with ingredients such as Argan Oil, Seaweed, Rock Rose and Lavender to provide you with a deep, nourishing hydration around the eyes. The powerful plant bio-actives help to target signs of aging and stimulate a healthy production of elastin to help keep skin feeing rejuvenated.
How to use it: You can easily incorporate this eye serum into your morning and evening skincare routine by using it directly after you've cleansed! Simply work inwards around the eye area with a dabbing motion!
2 - Switch up your moisturiser
Ageing skin often requires a little bit of extra TLC, which is why it might be worthwhile investing in a moisturiser that's specifically aimed at more mature skin. PHB's Anti-Aging Moisturiser with Monoi Oil and Gardenia is an excellent alternative to your regular moisturiser as it handcrafted with the purest natural ingredients to keep skin beautifully supple.
The blend of natural oils replenishes the skin's moisture barrier helping to improve texture. Great for locking in moisture and crammed full of antioxidants and essential fatty acids, it's ideal for protecting your skin against premature ageing. It should leave your skin feeling soft and nourished as well as combatting the appearance of fine lines and wrinkles.
How to use: You can switch your usual moisturiser with this one specially tailored to supporting your skin as you age. Gently massage into your face, neck and décolletage for best results!
3 - Protect against UV radiation
UV radiation should always be top of mind when summer comes around, particularly if you've got dry, ageing skin. It's extremely important that you make sure you always have some sun cream on standby, however, you can take this protection even further by considering your make-up too.
We've already highlighted the benefits of using natural, organic make-up and our stance definitely hasn't shifted. PHB Ethical Beauty are still our top pick, not only because they provide gentle products that are full of goodness, but also because all of their liquid foundations are imbued with SPF 30, offering your skin some protection from the ageing effects of UV radiation.
How to use: Apply at the end of your AM routine.