If you suffer from joint or back pain and are planning a summer holiday, you may be wondering how best to manage your symptoms abroad. A combination of tiresome travel, new mattresses and taking part in different excursions or activities you aren't used to can all take their toll and leave you feeling more achy and stiff than normal. So, what can be done to help?
Practical tips
Be sensible about luggage
Before going on holiday ensure that you have a case on wheels that can be easily transported – travelling is exhausting enough without having to carry your luggage everywhere! Once you've purchased one of these trolley cases, don't overload it or any hand luggage you may be taking with you. It may be tempting to chuck in an extra pair of shoes or another outfit but having to carry this additional weight could put pressure on your upper back or shoulders, worsening any pain there. Plus remember, if you need help to manage your luggage whilst travelling then don't be afraid to ask for it!
Keep moving
This is especially important on long-haul flights where you can end up being immobile for a number of hours at a time. So, make a point of getting up and going for a walk, have a stretch and aim to keep your joints moving.
Get enough sleep
Although having slightly later nights might be part and parcel of enjoying yourself on holiday, at least make sure that you prepare by getting some decent sleep in the nights leading up to your holiday. Be prepared and don't eat into your sleep time whilst frantically trying to pack some last minute holiday essentials!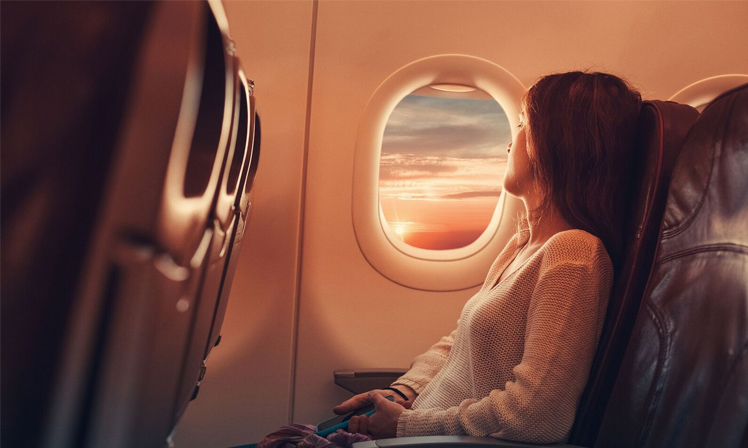 Dietary dos and don'ts
In warmer climates the array of fresh foods available is often impressive and quite simply irresistible. So, whilst you are abroad look out for some of the following foods that could help to support your joints.
Fresh fish
Foods that are rich in omega-3 are naturally anti-inflammatory and can help to reduce joint pain and stiffness. Oily varieties of fish contain the most omega-3 so whenever possible opt for the likes of tuna, salmon, sardines, mackerel and anchovies.
Fresh fruit
You shouldn't need much convincing to try some fresh fruit on holiday. With the warmer temperatures and glorious sunshine fruit abroad is at its happiest – it's often super ripe and bursting with nutritional goodness. So, satisfy your sweets cravings with the natural sugars in exotic fruits such as pineapple, papaya, mango, guava. These all contain naturally occurring digestive enzymes that may help to reduce acidity in the body which is great for your joints. They are also packed full of free-radical scavenging vitamin C which can help to protect the structure of your joints.
Leafy greens
Many of us prefer eating lighter meals in the heat such as salads so it shouldn't be too difficult to try some leafy greens whilst on holiday! Just like your fruit, the vegetables abroad are often much more nutrient dense – you can tell by looking at them and can see how vibrant they are in colour. Salad greens are particularly rich in magnesium and vitamin K which is ideal for supporting your muscles and joints.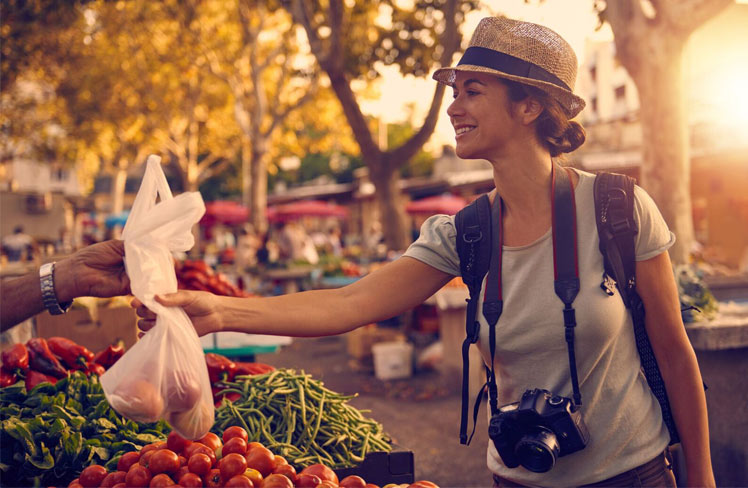 Although all of the fresh food is often readily available abroad, sweet treats and sugary drinks are often lurking in the background too. In order to keep your joints happy, some key foods to avoid include:
Sugar
Sugar is hidden everywhere - processed foods (even savoury options), breads, pastries, desserts and colourful drinks. However, it is one of the most well-known inflammatory foods and you will only risk exacerbating aches and pains by overloading on it.
Animal fats
Animal fats are mainly saturated fats which also trigger inflammation in the body. What's more research has also found that saturated fats can weaken the cartilage in joints, particularly weight bearing joints such as the hips or knees – so these are particularly bad choices if you already suffer from joint troubles. So, try to limit red and processed meats and opt for some extra veggie alternatives instead.
Vegetable oils
Vegetable oils are found in abundance in fried foods - think chips, fried chicken or doughnuts. This is problematic because vegetable, soy and sunflower oils are rich in omega-6 fatty acids which, in excess, can promote the production of pro-inflammatory chemicals in the body. This means its best to stick to lighter options wherever possible
Alcohol
Although it's tempting to have a drink and relax on holiday, just try not to go overboard. Too much alcohol and you risk depleting your magnesium stores, causing you to become dehydrated and triggering inflammatory processes in the body.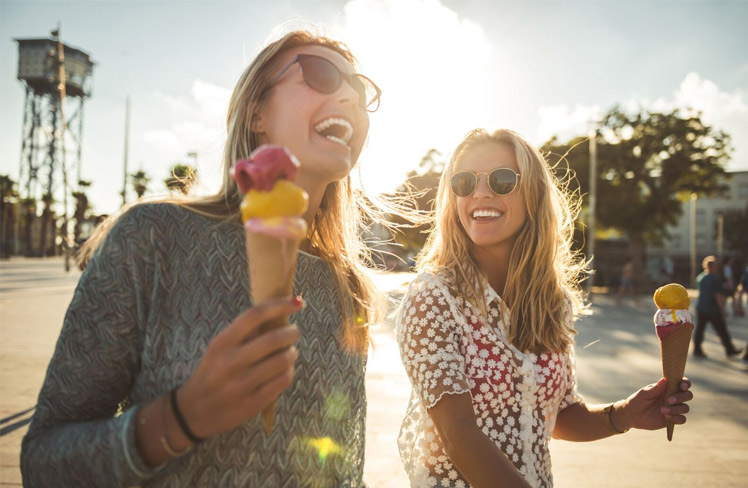 Supplement support
Alongside these practical tips and dietary dos and don'ts, some anti-inflammatory supplements can also help handle joint and back pain on holiday.
A.Vogel's Atrosan for example, contains Devils' Claw which helps to relieve muscle and joint pain, as well as backache. Alternatively, Atrogel have an Arnica Gel which can be applied topically to the affected area to help slow the inflammatory processes. Both products can also be used in combination so when you're going abroad and suffer from back and joint pain, they're a must!