Rosehips are often used in skincare and beauty products but what other benefits are these small red fruits hiding? Well after having another look through our archives we've discovered an article by Jan de Vries devoted to one of rosehips most noteworthy functions! Originally published in the Spring of 2009 in issue 29 of our In Touch magazine, Jan de Vries talks about the relationship between rosehips and joint health and how it feels now that science has finally verified these amazing benefits!
By Jan de Vries, originally published Spring 2009
You should not believe all you read in the papers but the story behind Rosehip and its ability to help improve the health of your joints looks like it is one to follow up on. For many years naturopaths and herbalists have been using extracts derived from rosehips to improve the pain so common to arthritis. Despite the lack of "hard science" to support their experience, patients voted with their feet and rosehip extract became one of the most popular supplements for people suffering from aches and stiffness.
Science confirms effectiveness
As with so many things in the natural therapeutics world, science eventually catches up with the observations of many generations of patients and their practitioners. Indeed, scientists can now confirm that rosehip is effective in relieving joint pain but what came as a surprise was just how effective it really is.
In analysing many studies the results became clear; rosehip looked to be three times as effective as paracetamol and 40% more effective than glucosamine! The results were published in the medical journal Osteoarthritis and Cartilage by a team of researchers and doctors based in Denmark, California and Copenhagen. Despite criticisms that the conclusions were drawn from rather small groups of patients (around 300) to date, their work is at least showing that rosehip, when exposed to the rigours of science, is holding its own and coming out fighting.
The scientists involved in the project commented that those taking the rosehip preparation were less likely to use a top-up dose of painkillers and were twice as likely to respond to their rosehip therapy than the dummy placebo preparation used in another study. Another key finding was a lack of side effects in the rosehip users. One key problem with conventional therapy is the severe and sometimes dangerous gut upsets associated with anti-inflammatory drugs. The rosehip users appear to gain all the benefits in pain relief but none of the side effects.
The Controversial Question
On a personal note, consider the headline breaking news if this study was about a new drug that gave all the painkilling effects with none of the side effects previously experienced with other anti-inflammatory drugs. I feel sure there would be a lot of money pumped into ongoing research into the new "miracle drug". With some 400,000 rheumatoid arthritis sufferers in the UK and, according to the Arthritis and Rheumatism Council, more than 6 million osteoarthritis sufferers, I do wonder why more is not done to promote such a safe and effective natural remedy but that's another story
Rosehip's Secrets
When we look more closely at rosehip it starts to reveal some of its secrets. Fresh Rosehips can be easily preserved as a powder that is naturally high in vitamin C, A, B3, B12 and vitamin K along with complex plant substances known as flavonoids, polyphenols, tannins and volatile oils.
It's arguably the fruit's rich content of flavonoids and vitamin C that make it such a popular addition to skincare creams such as Kinvara's Rosehip Face Serum.
Taken together all these substances appear to be at the core of Rosehips effectiveness in combatting the pain and stiffness in joints. Early results from other studies now support the anti-inflammatory actions of Rosehips with blood markers such as the C-reactive protein lowering consistently with Rosehip use. This news also makes Rosehip extract appropriate for other conditions that are characterised by inflammation such as heart disease and inflammation of the blood vessels known as phlebitis.
As with all remedies derived from natural ingredients the key thing is to remember that quality counts. Products containing Rosehip extract obtained from a pure concentrate will deliver all the important factors. We have been using a strong extract that crams 20 kg of Rosehips into just 1 kg of powdered extract.
This 20:1 method of manufacture ensures that with just 3 tablets a day you are getting an effective intake. If your joints need a bit of help there are no concerns associated with combining Rosehip with your existing pain medication. In fact, over time you will probably come to need less anti-inflammatory drugs!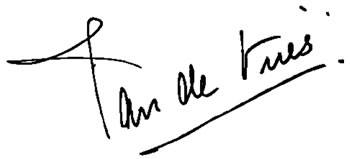 From the Jan de Vries archives
Naturally rich in a variety of vitamins and phytonutrients, it's no wonder rosehip extracts have become one of our most popular products here at Jan de Vries!
What rosehip supplements really go above and beyond though? As Jan mentioned, when it comes to supplements, quality really is everything. That's why when it comes to mild aches and pains, we'd advise trying Viridian's 700mg Rosehip Extract. Not only is this particular supplement vegetarian-friendly, each capsule provides a moderate dose of rosehip that's ideal for daily maintenance purposes.
However, if you're looking for a stronger dose, we'd definitely suggest checking out Lamberts 10,000mg Rosehip tablets. They only use the finest grade raw material and each tablet provides a staggering 250mg of vitamin C!